Bar Refaeli Plays Sexy Santa In New Christmas Ad From Under.me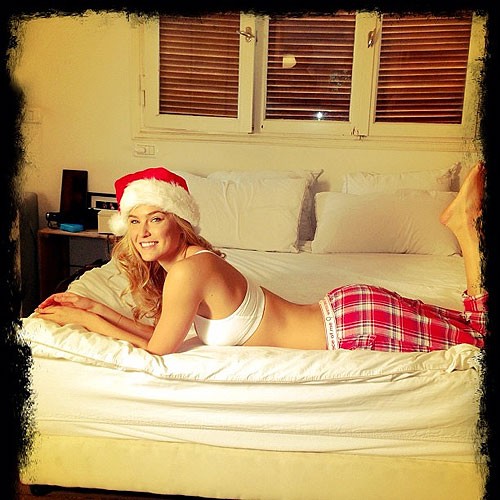 Bar Refaeli is getting into the holiday spirit with a new twitter photo and ad from her underwear company Under.me promoting their new line of pajamas.

The sexy Israeli supermodel walks through New York City's Central Park and Times Square wearing a full Santa Claus costume and still turned heads despite being unrecognizable.

She returns home and begins taking off her Santa suit only to be found wearing a sexy pair of Under.me panties and receiving a special gift from a neighbor.
"Did u get your under.me PJ's yet?!" she asks.
'Twas weeks before Christmas and all through the City
A Supermodel Santa wandered, looking quite pretty.

After a long day of spreading comfort and joy,
She opened a box from her favorite boy.

To her surprise it filled her with glee,
The box was filled with her favorite things from under.me.