Bar Refaeli Calls Out Roger Waters Over Israel Boycott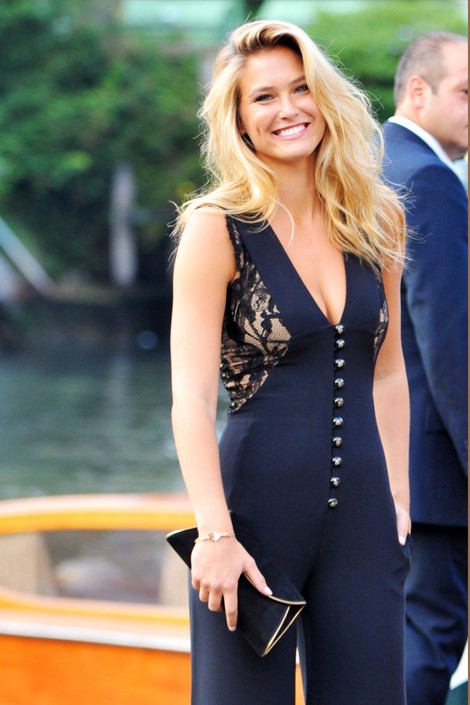 Israeli supermodel Bar Refaeli has asked that former Pink Floyd singer Roger Waters stop using her photo during his concerts after he called for a cultural boycott against the nation over the government's treatment of Palestine.

Waters, an avid supporter of Boycott Divestment and Sanctions against Israel (BDS), posted an open letter on a Palestinian website on Sunday calling for all musicians to boycott the country.

"I write to you now, my brothers and sisters in the family of Rock and Roll, to ask you to join with me, and thousands of other artists around the world, to declare a cultural boycott on Israel," he wrote.

"Please join me and all our brothers and sisters in global civil society in proclaiming our rejection of Apartheid in Israel and occupied Palestine, by pledging not to perform or exhibit in Israel or accept any reward or funding from any institution linked to the government of Israel, until such time as Israel complies with international law and universal principles of human rights."

Waters' show features an image of Refaeli during one of its video sequences, something the model was okay with back in 2011, but since hearing of his calls for a boycott she's had a change of heart.

"Roger Waters, you should remove my picture from videos at your concerts. If you're going to boycott, then go all the way," she wrote in Hebrew on her twitter page Wednesday.

The Israeli foreign ministry has met Waters' boycott message with contempt, saying he's "just an aging rock star now."


רוג'ר ווטרס, כדאי שתוריד את התצלום שלי מהוידאו ארט בהופעות שלך. אם כבר חרם- אז עד הסוף.

— Bar Refaeli (@BarRefaeli) August 21, 2013