Bar Refaeli Blasts 'Lonely' Rumors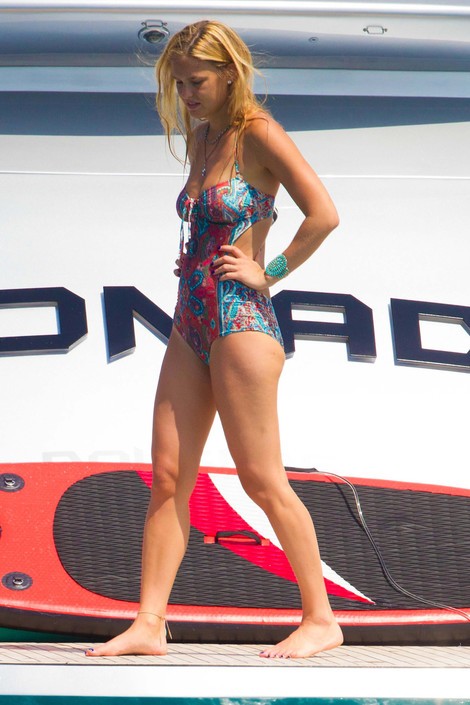 Recent reports that Bar Refaeli is lonely and having trouble finding a steady boyfriend have been blasted by the Israeli model, who woke up to the news on Friday, which turned out to be news to her.

Israeli newspaper Yedioth Ahronoth ran a purported tell-all interview with Refaeli, quoting her as saying, "I'm okay. I look great. I'm cool. I like going out. I like being at home, I like movies, I like eating. So what's wrong with me? Why am I alone?"

The model also reportedly told the paper that she's been "looking for someone serious, who I can set up home with. Someone who comes from a warm, loving family like mine, who has values like mine."

But none of it is true, according to her.

Bar took to her twitter Friday morning after hearing the stories, writing, "Just woke up to Daily News saying I'm looking for a strong FAMOUS guy- what?!?! Where did u get that?? Completely false," she wrote.

The 28-year-old also said she loves being single right now.

"LOL now I won't be stopped getting asked out by u guys ha?:) i'm single, happy and loving it!" she wrote.

Refaeli sued the newspaper in 2007 for printing a misleading headline about her.