'Bandslam' Starring Aly Michalka & Vanessa Hudgens Opens Aug. 14

Vanessa Anne Hudgens
and
Aly Michalka
join Gaelan Connell,
Scott Porter
, and
Lisa Kudrow
in the music-driven comedy "
Bandslam
". When gifted singer-songwriter Charlotte Banks (Michalka) asks new kid in town Will Burton (Connell) to manage her fledgling rock band, she appears to have just one goal in mind: go head-to-head against her egotistical musician ex-boyfriend, Ben (Porter), at the biggest event of the year, a battle of the bands.
Against all odds, their band develops a sound all its own with a real shot at success in the contest. Meanwhile, romance brews between Will and Sam (Hudgens), who plays a mean guitar and has a voice to die for. When disaster strikes, it's time for the band to make a choice: do they admit defeat, or face the music and stand up for what they believe in?
"Bandslam" opens in theaters on August 14, 2009.
"Bandslam" Trailer:


1.
David Bowie
- "Rebel Rebel"
2. I Can't Go On, I'll Go On (Featuring
Aly Michalka
) - "Amphetamine"
3. Shack - "24 Hours"
4. Honor Society - "Where Are You Now"
5. Seventeen Evergreen - "Lunar One"
6. The
Velvet Underground
& Nico - "Femme Fatale"
7. Exist - "Twice Is Too Much"
8.
Nick Drake
- "Road"
9. I Can't Go On, I'll Go On (Featuring Aly Michalka) - "Someone To Fall Back On"
10. Aly Michalka - "I Want You To Want Me"
11. Scott Porter and Glory Dogs - "Pretend"
12. The Burning Hotels - "Stuck In The Middle"
13. The Daze - "Blizzard Woman Blues"
14. I Can't Go On, I'll Go On (Featuring
Vanessa Hudgens
) - "Everything I Own"
15. Wilco - "What Light"
"Bandslam" Soundtrack - will be released via Hollywood Records on August 11, 2009.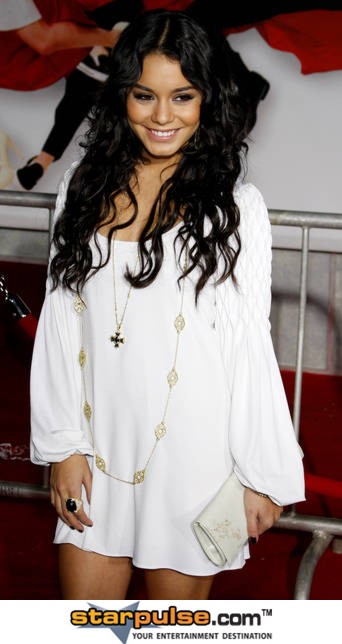 Image © David Gabber / PR Photos