Banana Republic To Release Clothing Line Inspired By 'Anna Karenina'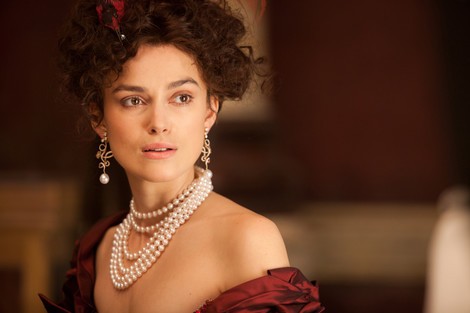 Keira Knightley and Jude Law's upcoming re-imagining of Leo Tolstoy's epic novel Anna Karenina has inspired a new clothing line.

The movie's costume designer Jacqueline Durran has teamed up with bosses at the Banana Republic to create a holiday collection, based on the drama's 19th-century fashions.

Banana Republic Creative Director Simon Kneen tells the New York Daily News, "As we began designing this Holiday collection, we found ourselves very inspired by the elegance typical of the Anna Karenina time period. With Jacqueline's clear expertise and extensive knowledge of the era, it was a dream to have her as part of the styling and editing process, which allowed us to curate a capsule that embodies the film's mood."

The range will feature fashions for both men and women and hit North American stores in October to coincide with the film's official release.

Anna Karenina, about a married woman who has an affair with a soldier, isn't the first movie to spawn its own clothing line - The Girl With the Dragon Tattoo's costume designer Trish Summerville created a collection for clothing chain H&M based on Rooney Mara's character Lisbeth Salander last year.