Bam Margera Weds Girlfriend Nicole Boyd In Iceland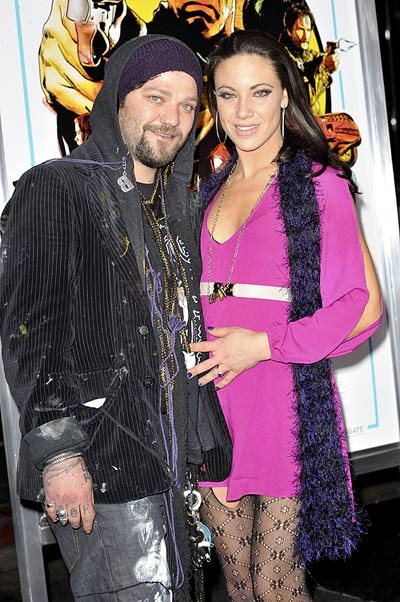 Jackass star Bam Margera and girlfriend Nicole Boyd have tied the knot in Reykjavik, Iceland.

The 34-year-old stuntman and his new bride exchanged their vows at the Reykjavik Art Museum on Saturday.

Margera and his band, F***face Unstoppable, performed at The Random Hero Festival -- a charity concert honoring late pal Ryan Dunn, who was killed in drunk-driving incident in 2011 -- and held the wedding ceremony on stage in the middle of the show and in front of fans.

Proceeds from the show are to help construct a new skate park in the city.

It's the second marriage for Margera. In 2012 he divorced first wife Missy Rothstein after five years of marriage.