Bai Ling Will Mow You Down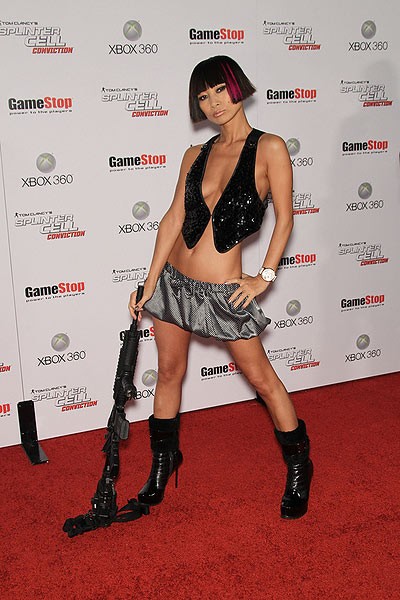 Bai Ling showed up at Tom Clancy's "Splinter Cell: Conviction" video game launch in Hollywood yesterday wearing practically nothing and holding a machine gun.
In other words, it was status quo for the attention-seeking actress.
Maybe she learned how to shoot while serving in the People's Liberation Army, which she enlisted in when she was just 14.  The authoritarian atmosphere of the Army didn't suit Ling, who was accused of insubordination for use of tobacco and alcohol. She turned to acting instead.
The Chinese actress most recently starred in "Crank 2: High Voltage" with Jason Statham and Amy Smart.  She has several films in the hopper, including "Locked Down," "Love Ranch," "Circle of Pain," "The Bad Penny" and "Go Straight To Hell."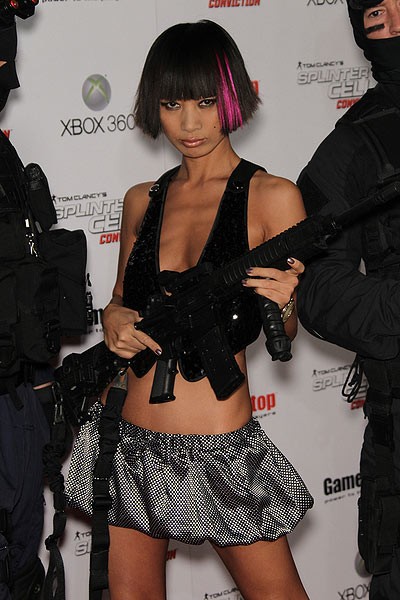 ^ click for next image ^
Click the pics for larger images: