Bad News For Lindsay Lohan: Star Spotted Drinking Alcohol & Her Show Is On The Chopping Block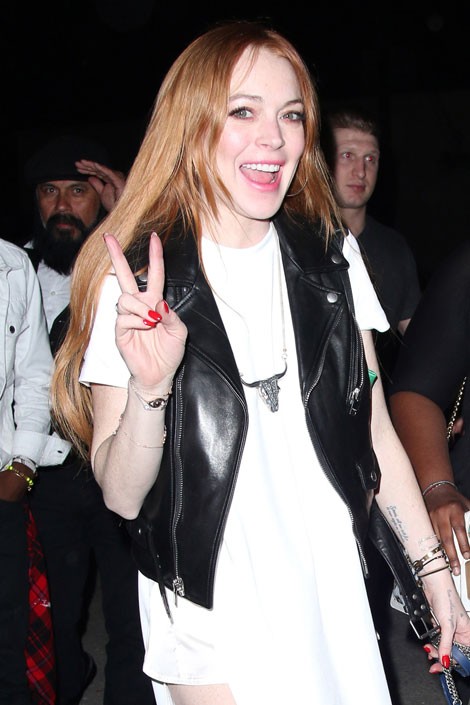 It hasn't been a great week for Lindsay Lohan. On Saturday the actress was spotted drinking alcohol at the at the Coachella Valley Music and Arts Festival in California only days after insisting on "The David Letterman Show" that she was "clean and sober."
Lohan reportedly drank vodka during Kid Cudi's performance - not a good idea since she completed her sixth stint in rehab just last summer.
"She looked completely out of it," a source told InTouchWeekly.com. "She couldn't stand up straight and she was frantically chain-smoking cigarettes. In one of her hands she had a plastic cup with a clear liquid in it. She didn't seem to care who saw and none of the group seemed concerned."
Earlier this month the actress was spotted stumbling around and smelling like alcohol after she invited some friends to her apartment in New York City to watch an episode of her docu series "Lindsay."
An insider told Star magazine: "Lindsay was laughing at herself and having drinks. When she stepped inside the elevator, she reeked of booze and could barely stand! She was walking in a zigzag, and everyone in the lobby was staring. She was definitely not sober."
It has also been reported that Oprah Winfrey is going to cancel Lohan's series due to poor ratings.