Bad Boy Records Artist, Red Café Brings Us To Hell's Kitchen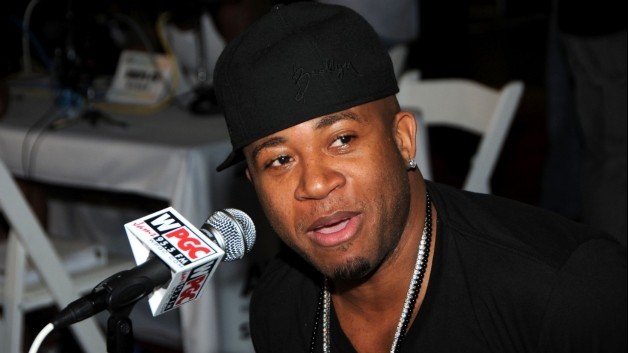 As the latest addition to Bad Boy Records, Red Café has been making noise since the debut of his chart-topping hit "Fly Together" featuring Rick Ross and Ryan Leslie. The Brooklyn rapper recently released his street effort, "Hell's Kitchen" on January 13, which served as a preview of the debut album, "Shakedown." 
Starpulse: Tell me about your mixtape, "Hell's Kitchen." What's the story behind that? How did you pick the tracks?
Red Café: My new mixtape, "Hell's Kitchen" is geared to cater to my core... Straight street hip hop hardcore heat!!! No chaser!!!
Starpulse: I read that you have written for other artists- who have you worked with?
Red Café: I've composed w/ plenty of artists. I keep that secure due to my relationships & business / client confidentiality. But my name is J. Denny. Google it you'll see how many logs pop up.
Starpulse: If you could collaborate with someone that you haven't yet, who would it be?
Red Café: I definitely want to work with Jay-Z and Lil Wayne.
Starpulse: I heard you just shot "Let it Go Remix" video. What was it like to work with Diddy, French Montana and 2Chainz?
Red Café: Working w/ Diddy, French & 2Chainz was very motivating. These guys work very hard & even harder during adversity... It was an honor.
Starpulse: Who/what inspires you?
Red Café : I'm inspired by my peers, when good music is made & released it makes me go harder to make better music to top the charts...I'm inspired my mom working so hard to maintain. I'm inspired by Diddy closing million dollar deals while continuously creating opportunities for more people. 
Starpulse: Do you have any advice for struggling artists?
Red Café: I would tell struggling artist if you don't believe in yourself no one else will believe in you... Work hard don't compromise your craft. Stay persistent & consistent & the walls will fall down. 
Starpulse:  What are you working on now? When can we expect Shakedown?
Red Café: I'm currently working on "Hell's Kitchen ll" now, also my debut album "SHAKEDOWN".  We are thinking the "SHAKEDOWN" album will be released in the heart of the summer... So you can ride around blasting it w/ the top down w your beautiful lady in the shotgun... BE INSPIRED!!! WHATELSE!!!
Hell's Kitchen Download is available at http://bit.ly/zdBozH
Keep up with Red Cafe online: Facebook.com/RedCafeMusic and Twitter.com/RedCafe