Backstreet Boys Land A Star On The Hollywood Walk Of Fame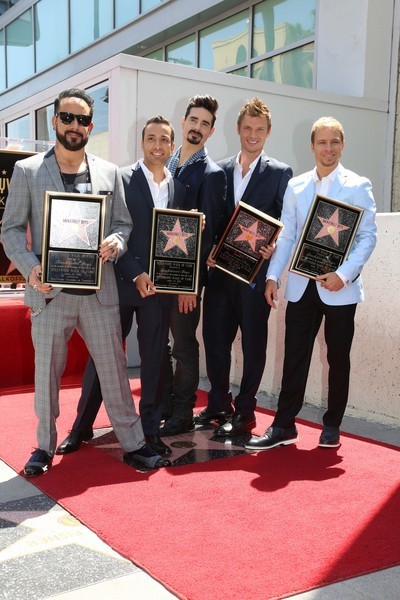 The Backstreet Boys have been immortalized in Hollywood, landing the 2,485th star on the Walk of Fame.

The 90s boy band unveiled their plaque on Hollywood Blvd. Monday afternoon -- which was declared "Backstreet Boys Day" in Hollywood -- cheered on by a huge crowd of screaming fans.

Singers Nick Carter, Howie Dorough, Brian Littrell, AJ Mclean and Kevin Richardson were all on hand to mark their 20th anniversary.

"I love you guys. And aside from my wedding day and the birth of my daughter, this is hands-down the best day of my life," McLean told the crowd, according to E! News.

Dorough added, "I will one day be able to bring my family here. My kids will be able to bring their kids here and still be able to see the legacy that the Backstreet Boys have carried on for many years."

The Backstreet Boys released their self-titled debut album in 1996 (1997 in the U.S.), followed by three more before going on hiatus from 2000-2003. They released a comeback album, "Never Gone," in 2005, and in 2006 Richardson left the band.

The remaining four members embarked on a joint tour with New Kids On The Block -- the NKOTBSB tour. Richardson officially rejoined the group in 2012.

The band has have sold over 130 million records worldwide, cementing their status as the best-selling boy band of all time.

The new star sits between two other singing groups: Boyz II Men and The Osmonds.

"I worked my entire life to never be walked on, but I'm OK with this one," Littrell joked during the ceremony.