'Back To The Future' Musical To Debut In London In 2015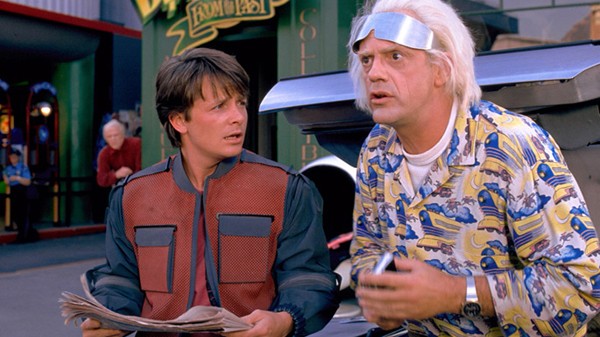 A "Back To The Future" musical will debut in London's West End on the 30th anniversary of the film's release next year.
Robert Zemeckis's sci-fi comedy adventure, which hit theaters in 1985, starred Michael J. Fox and Christopher Lloyd. It centers on teenager Marty McFly who befriends a scientist working on a time machine and is accidentally sent to the 1950s where he inadvertently interferes with his parents' romance.
The film's composer Alan Silvestri will join Grammy-winning producer Glen Ballard to write the music and lyrics for the theatrical production, while Zemeckis and Bob Gale will work on the script.
Original songs from the movie, including "The Power of Love," "Johnny B. Goode," "Earth Angel" and "Mr. Sandman," will be featured in the musical.
The film was so succesful it spawned two sequels: "Back To The Future II" (1989) and "Back To The Future III" (1990).
Meanwhile, the "Back In Time" documentary successfully raised over $45,000 on Kickstarter. The film will chronicle the movie's cultural impact and the community that has risen around it.