Back-To-School Must Haves - Celebrity Style

A lot of young girls don't have an older sister or friend to tell them what they need to stock themselves with in order to avoid the
Mean Girls
-style bullying. Many look to celebrities who are really just fellow children themselves - children who may be making fashion or lifestyle mistakes but doing so in the public eye and with an army of followers who may ultimately make the same mistake too. Are these so-called mistakes ones that will bring on regrets? Or merely ones that will provide for some really amusing "nostalgic" photos later on?
Let's look at a few of these "Must Haves" for back to school and see if we can make a (pre)judgment about that, shall we?
Novelty backpacks
are the "it" accessory for kids who want to show up to school in style.
Hannah Montana
and the
Jonas Brothers
are of course the frontrunners when it comes to favorite faces to have plastered in plastic across your back.
There were years when friendship bracelets (or "Buddy Bands," per
Saved By The Bell
) were all kids wore around their wrists. Sometimes they were the plastic, lanyard kind in stitches that kids learned to make during summer camp (snake was the easiest but box was the most popular!), and sometimes they were the split-in-half-heart kind purchased in a special sale at Claire's. The celebrity-endorsed
Myzos
(
Alison Sweeney
and
Brittany Curran
have designed them;
Ashley Tisdale
,
Tori Spelling
, and
Boo Boo Stewart
have been seen sporting them) appear to have revamped the trend, featuring intricately woven rope bracelets with a charm of your choice. You can buy the same one for you and your best friend and wear them in synergy on the first day back...or you can just wear one to show off your favorite Disney or
High School Musical
character's face.
For the slightly older crowd,
concert tees
are still a good choice (though it helps if you actually attended the concert and didn't just pick up a faded recreation of a vintage classic rock show). And just like the red lumberjack plaid of the 90s, the checkered pattern is back. This time around, bright colors and blues and purples are special hits. However, worn with skinny jeans, this look, though unisex, is not going to prove to be timeless. You may get one semester out of this look at best, so spend wisely!
And for music lovers of all ages - whether you have a long bus ride to class or even a long drive to work -
Jay-Z
's "
The Blueprint 3
" drops on September 11, eight years after the first in the (now trilogy) became an "instant classic," despite the tumultuous and untimely events of that day.
The weather may still be sweltering, making students dread the idea of sitting in sticky classrooms for hours on end, but suddenly the 2009 school year just got a whole lot cooler!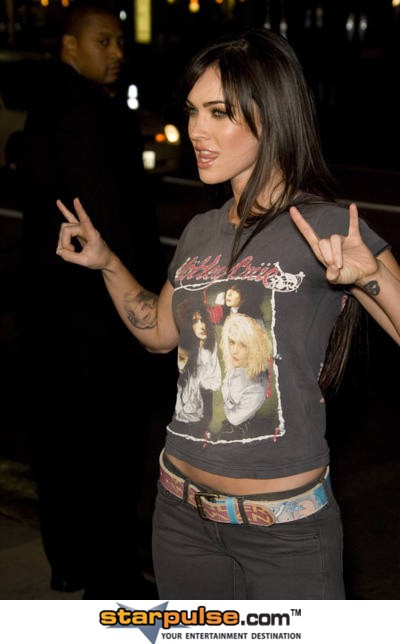 Image © Chris Hatcher / PR Photos
Story by
Danielle Turchiano
Starpulse contributing writer