'Bachelorette' Star Emily Maynard Engaged For Fourth Time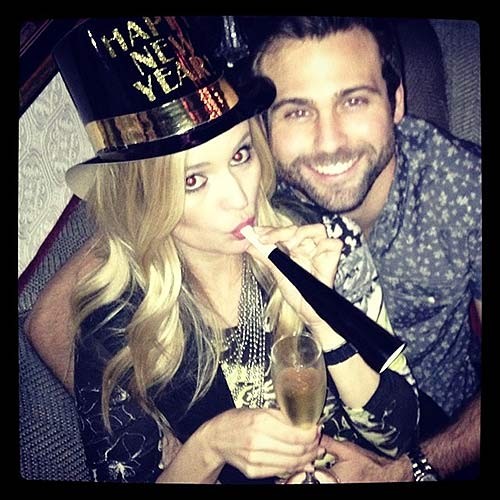 The Bachelorette star Emily Maynard is engaged for the second time in just over a year.

The reality TV star and boyfriend Tyler Johnson were engaged over the weekend, and Johnson gave her five rings, according to Us Weekly. He also gave her eight-year-old daughter Ricki a ring.

E! News reports that Johnson also asked Emily's father for permission to marry his daughter and he also asked the parents of late racecar driver Ricky Hendrick -- Ricki's grandparents -- for permission. Emily had been engaged to Hendrick when he was killed in a 2004 plane crash.

"it's going to be a good year :)" Emily captioned her new year's eve photo.

"We're really excited," Emily tells Us Weekly. "He proposed to me at home and gave both Ricki and me rings. It was so sweet. Ricki loves him more than she likes me."

In addition to Hendrick, Emily was also engaged to Brad Womack, the star of the 15th season of The Bachelor; followed by Jef Holm, who emily chose at the end of the eighth season of "The Bachelorette."

Maynard and Johnson reportedly met months before she began filming "The Bachelor" in late 2010, and split just four months after the season finale aired in March 2011.

She followed that up as the star of "The Bachelorette" in early 2012, where she met and became engaged to Holm. They split in October.

"We definitely are looking to get married sooner rather than later," Maynard told Us. "No point in waiting!"