'Bachelorette' Emily Maynard & Fiance Jef Holm Kiss & Hold Hands While Shopping In Charlotte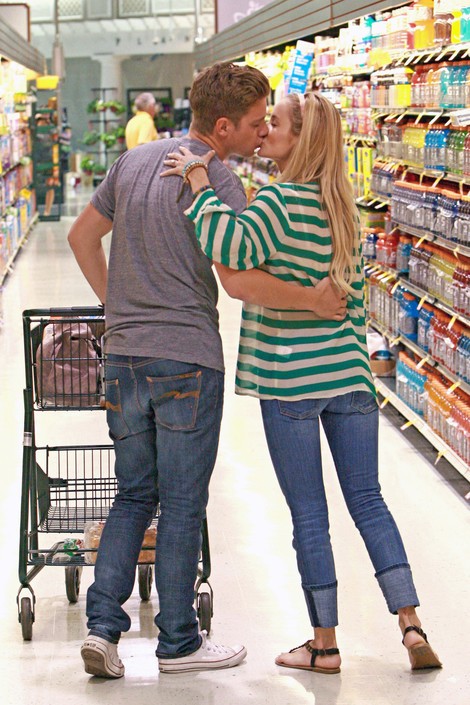 Reality star Emily Maynard and her new fiance Jef Holm stopped for lunch at Dean and Deluca and then headed to Harris Tweeter to do some grocery shopping in Charlotte, North Carolina, yesterday.
"The Bachelorette" couple looked very content, smiling, holding hands and kissing while they picked up some supplies.
In July, Emily chose Jef over Arie on the ABC dating competition series. Emily had previously competed on "The Bachelor" and was chosen by Brad Womack, but their relationship fizzled.
Very few competitors on "The Bachelorette" or "The Bachelor" find lasting love. Hopefully, Emily and Jef can defy the odds.
See more photos of Emily and Jef in Charlotte...