'Bachelor' Sean Lowe & Other Celebs Who Abstained From Sex Before Marriage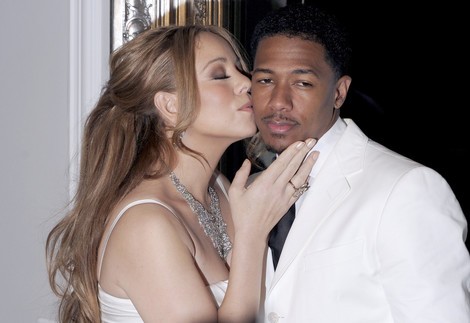 The latest "Bachelor," Sean Lowe, has been making headlines for his vow to abstain from sex until he marries his bride Catherine Giudici.
Lowe, 29, told People magazine: "I lived life kind of selfishly for a long time, and I reached a point where I was tired of being selfish. I wanted to live my life the way I know it to be right. It's a personal choice for me."
He told television show "ET," "I'm going to turn it over to God. I'm going to do it his way for once. I'm glad I made that decision." Lowe also said his fiancee is "100 percent supportive" of the decision.
He isn't the only high-profile person who promised to wait for the wedding night before going all the way. Another couple who waited to say "I do" before jumping into bed together - Mariah Carey and Nick Cannon. They tied the knot in 2008 after just six weeks of dating, so they didn't have to wait too long.
Cannon talked to Howard Stern about their decision, saying he made out with the singer (only touching her over her clothes) prior to their wedding day. "I knew what her values were," he explained at the time.
Prior to her second marriage, "The View" co-host Sherri Shepherd abstained from sex for 11 months. She told "ET" after the wedding, "You see this glow? It's the sex glow. See this smile? Mommy's getting some."
Former "Newlyweds" stars Jessica Simpson and Nick Lachey also resisted temptation until their wedding night in 2002. "I'm so glad I waited until that moment because it was so emotional...tears...it was just awesome," she gushed at the time. The couple divorced three years later, and Simpson is currently pregnant with her second child with fiance Eric Johnson. Obviously, they didn't decide to abstain.
NY Jets star Tim Tebow, 25, is one of the few stars who admits he's still a virgin and waiting for marriage before he has sex.  He told Vogue in September: "It's about finding someone sweet and kind—and that has a servant's heart. It's about finding a girl who likes me for me, and not because of what I do or who I am or the name."