Bachelor Pad's Ella Nolan Reveals New Body After Five Plastic Surgeries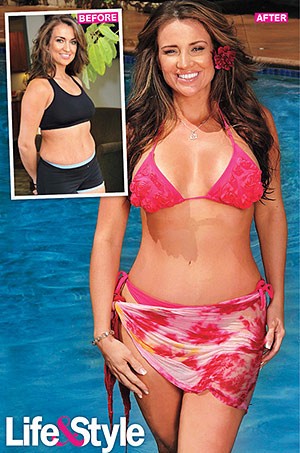 Bachelor Pad's Ella Nolan poses for Life & Style after getting five plastic surgeries done in one day and explains why she had the surgeries done after seeing herself on camera.

After a 5-and-a-half-hour operation that included rhinoplasty, breast implants and liposuction to slim her tummy, hips and thighs, Ella Nolan couldn't be happier with her new body!

"TV magnifies all your flaws, and seeing my profile really bothered me," the single mom, who's made it to the season finale, admits in an exclusive interview with Life & Style, on newsstands now. "And I've always wanted my breasts done. Before I got pregnant with my son, Ethan, about 10 years ago, my boobs were fabulous. They haven't been the same since."

Her plastic surgeon, Dr. Franklin Rose, who is also the dad of Ella's fellow contestant Erica Rose, tells Life & Style that everything went smoothly. "We removed 3 liters of fat from her hips, thighs and lower abdomen," Dr. Rose says. "That should bring her down at least four dress sizes. Her breasts, a small B, were enlarged to a large C–small D."

"I got everything I wanted. I feel incredible," Ella says about her transformation, which she revealed at a photo shoot for Life & Style on Sept. 4. "I can't stop touching my new boobs!"

For a full look inside Ella's surgeries, pick up this week's issue of Life & Style, on newsstands now.

Check Out More Before And After Photos Here