'Bachelor' Ben Flajnik & Courtney Robertson Get Cozy In Mexico (Photos)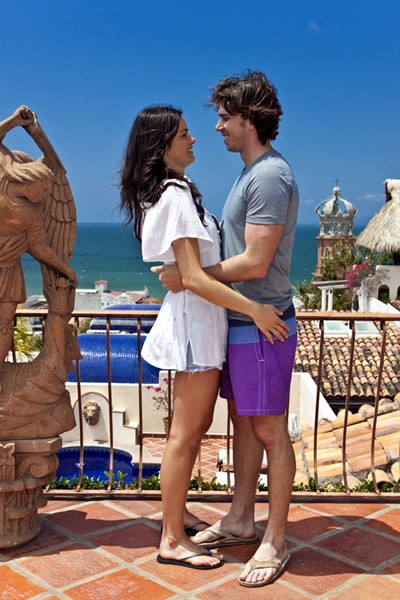 "The Bachelor" star Ben Flajnik and Courtney Robertson are currently on vacation in San Angel, Mexico. The couple couldn't keep their hands off each other at the Hacienda San Angel resort.
It hasn't been an easy road for the reality TV stars. Although Ben proposed to Courtney at the end of the last season, the couple reportedly split up when the final show was aired. They later got back together.
The rumor is Ben and Courtney took the trip to Mexico to see if their relationship will last. So either they are acting for the camera or they really are in love. You be the judge!
Check out more photos from their Mexican vacation...