'Bachelor' Bachelorettes Let Loose On Season Villain Michelle Money – Reality TV Highlights, March 6-12, 2011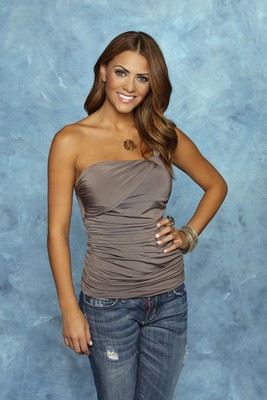 "Bachelor" fans wait all season for the truth to spill out during each season's Women Tell All special, and this season's special was no exception; although, the truth that came out may not have been the truth viewers were expecting.
Yes, the women came down hard on Michelle Money for all the cruel things she said during the season, but it wasn't really the things she said that bothered them; what bothered the women was that the Michelle that got to know in the house was NOTHING like the woman they saw in episodes. They felt confused by her two personalities and were beyond hurt that she would be so nice to their faces and then wish bad things would happen to them during interviews with producers. The attacks led Michelle to break down in tears several times, but can you blame the women for being so angry?
Winter 2011 TV schedule + March/April premieres
Top reality TV highlights from the week of March 6, 2011:
The "Amazing Race: Unfinished Business" teams traveled to Japan on Sunday's episode. Half of the teams thought they had a head start with an earlier flight, but an engine issue during a stop in Hong Kong led to those teams landing more than an hour later than their competitors. Once in Japan, things appeared to fall apart for Jaime and Cara. First, the team got lost. Then, the team got into an accident, and the man insisted on calling the police. It looked like the team was a goner, but in the last moments of the episode, after hours in a chilly mud pit, Mike decided to pull his father and himself out of the Detour for some necessary medical attention, giving Jaime and Cara the opportunity to pull out of last. /// Full recap
Viewers saw a very different side of "Bachelor" 15 villain Michelle Money on the season's Women Tell All special Monday. The issues begin immediately after host Chris Harrison introduced the women, and while viewers may have expected Michelle to come out swinging in defense of herself, Michelle was actually the victim in the situation, with several of the bachelorettes – to put it blunt –railroading her for her comments while filming. Apparently, the Michelle the bachelorettes knew in the house was kind and friendly, so the Michelle they saw in episodes was a shock and extremely hard to watch. At one point, Chris, sitting next to a balling, hyperventilating Michelle, snapped at the women and went to break just to calm the situation. /// Full recap
"Biggest Loser: Couples 4" producers switched things up once again this week, forcing teams to pick captains for the week – captains who would make major decisions during the week without the ability to consult their teams. Marci was chosen as the Black captain, while Justin was chosen as the Red captain. The captains did an amazing job motivating their teams and making decisions with their team's interest in mind, but there was one decision Marci didn't plan for: who would go home if she was the biggest loser, and therefore immune from being eliminated. Marci was devastated when she and the group were forced to send someone home – they chose Sarah – but she felt confident in her team and felt no need to throw the weigh in. /// Full recap
There are viewers who love Russell Hantz. There are viewers who hate Russell Hantz. Most of us, however, love to hate Russell Hantz, so it was pretty disappointing when, on Wednesday's episode of "Survivor: Redemption Island," we were forced to say goodbye to Russell after Matt beat him in the Redemption Island duel. It was a shock to see Russell lose and even more shocking to see Russell break down in tears when he realized it was over. Of course, he couldn't leave without spilling a whole bunch of secrets – who had a hidden immunity idol, who was in an alliance, who Rob would attack after the merge, etc. Back at camp, Ometepe was forced to send another member to Redemption Island, and while it looked like Phillip was out, the tribe sent Kristina packing instead. /// Full recap
Last week, Nicole was eliminated for looking too old in photos. This week, Dominique was eliminated from "America's Next Top Model" for looking uninspired in photos. Dominique privately broke down during the photo shoot after Jay told her she wasn't looking inspired, rejecting his comments. But Jay wasn't the only one who felt that way about Dominique's photos, with the judges adding she faded into the background next to the two other models in the photo. /// Full recap
The "American Idol" season 10 Top 13 took the stage on Wednesday to perform songs originally sung by their personal idols. For being so early in the season, the night was surprisingly incredible and very polished. The song selections were excellent, and the judges seemed impressed with almost everyone. Unfortunately, though, one person had to go home, and on Thursday, it was announced Ashthon Jones was that one. /// Full recap
At this point, it would feel unnatural to end an episode of "Jersey Shore" with anything other than a fight – especially a fight between Sammi and Ronnie. The pair have been living without issues since Sammi returned to the house on last week's episode, but on Thursday, things began to fall apart again when one of Mike's friends told Mike he was at the club to meet Sammi. Mike, blown away, took the info to Jenny and Snookie. Jenny claimed she saw the proof in a text on the guy's phone, but Snookie felt it was important to hear Sammi's side of the story. Eventually, Ron was brought into the mix, and while he remained fairly calm at the club, things exploded at home after Sammi blamed Mike for stirring up stuff that night. Mike fought back, and Ronnie fought back for Mike, and with almost everyone in the house convinced Sammi was being shady, it looks like this isn't the last viewers will hear of this fight – previews for next week show Ronnie flipping out on Sammi after he learns she made out with the guy in the club in the past.
Bonus
NBC named the fourth and final judge for its coming singing competition "The Voice" – Blake Shelton. Shelton will join Cee Lo Green, Adam Levine and Christina Aguilera, who were named to the panel last week.
ABC announced "Jamie Oliver's Food Revolution" will return for a second season on Tuesday, April 12. This time around, Jamie is trying to reform the Los Angeles Unified School District, and while fixing the students' bad habits will be difficult, nothing will be tougher than convincing the district's teachers and parents the students need his changes to save their lives.
On Thursday, ABC announced the identity of the next "Bachelorette" will be revealed this coming Monday (March 14) on "Jimmy Kimmel Live." The announcement will be made the same night "The Bachelor" season 15 finale airs. Check out The Bachelor Examiner page on Wednesday for interviews with "Bachelor" host Chris Harrison and the woman eliminated on "The Bachelor" finale.
For more TV recaps, news and interviews, follow Amanda on Twitter  and click Subscribe at the top of this page