Baby Got Back: Kim Kardashian And Blac Chyna Share Bootylicious Selfies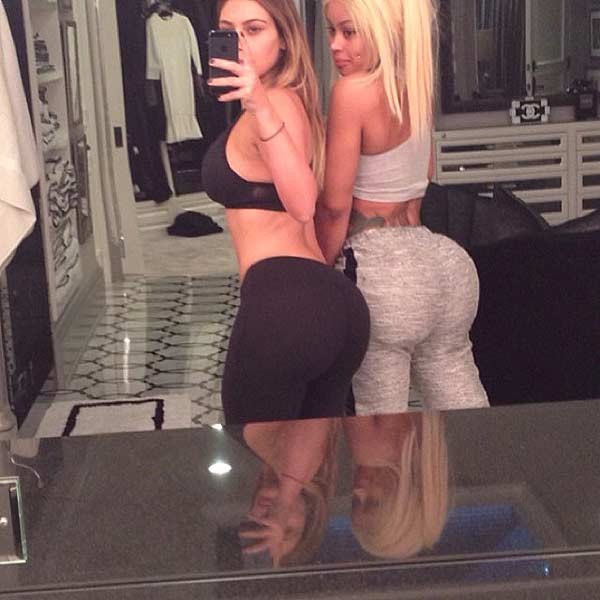 Kim Kardashian shared a pair of new selfies featuring pal Blac Chyna on her Instagram page Saturday, revealing that she's getting serious about losing her baby weight.

The two stars flashed their booties and dropped a bit of cleavage in the new photos, one of which Kim captioned, "Getting right for the new year."

The reality star gave birth to daughter North West back in June and has been literally busting her butt to get back into shape.

While Kim's been putting in her time at the gym to concentrate on her body, she's also been getting some pretty expensive skin treatments.

The Keeping Up With the Kardashians star has been getting "boot-camp fitness facials" that cost $2700 a week, according to Life & Style magazine.

"The boot camp requires clients to come to a series of 90-minute treatments," says a rep for the Sonya Dakar Skin Clinic boot camp. "Kim gets the acid peel, fitness facial, diamond peel, oxygen facial and light treatments."

For the best results, the clinic recommends getting the treatments for at least six weeks.

Former stripper Blac Chyna, who is engaged to rapper Tyga, gave birth to her own son, King Cairo Stevenson, just over a year ago.

The urban model is idolized by actress Amanda Bynes, who had both of her cheeks pierced earlier this year to emulate her hero.

It's possible the look and envy for Blac Chyna was brought on by Amanda's schizophrenic behavior. The former teen actress was recently released from a mental health facility after showing improvement after doctors diagnosed her with schizophrenia and bipolar disorder.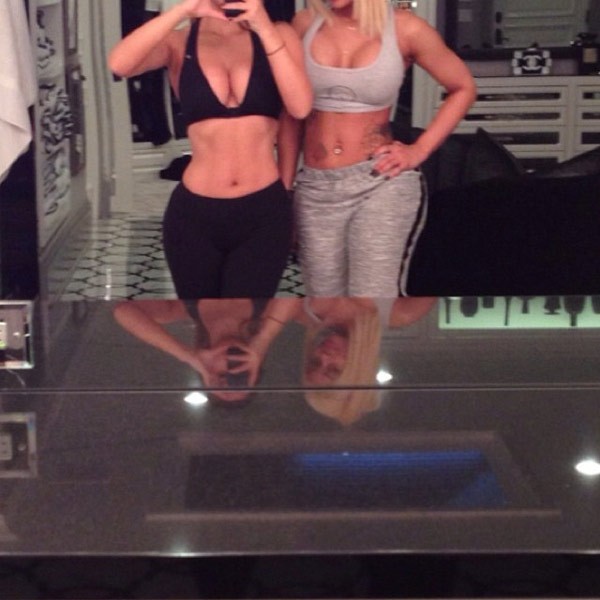 From the neck down with theirfaces reflecting off the counter. Artistic.