Azealia Banks Bashes Lady Gaga For Mermaid Outfit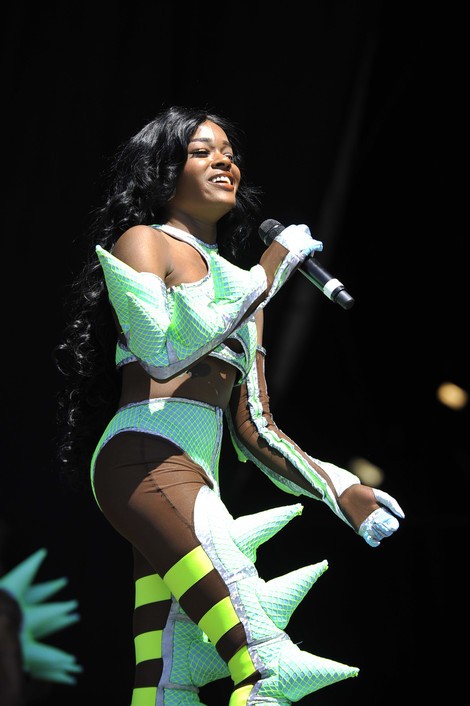 Lady Gaga's innocent request for mermaid fashion set Azealia Banks off on a Twitter tirade.
Gaga tweeted Tuesday night, "I will be providing a list of acceptable attire for #SwineFest throughout the week. Item 1: Seashells. Item 2: Seahorses. 3: Starfish." The popstar stripped down to a clamshell bikini top during her VMAs performance of Applause.
Banks - who apparently owns all the rights to mermaid costumes - tweeted to Gaga, "hmmmm sounds a lot like Azealia Banks' mermaid balls." Yes, we all recall those famous Azealia Banks Mermaid Balls.
Banks continued, although Lady Gaga didn't (and has yet to) respond. "Of COURSE gaga wants to play mermaid again….Pffft. Not picking a fight. Just all looks soo familiar….To me."
Back in April, Banks briefly left Twitter after posting, "My days of twitter terror are about to be over. I have to turn over my password." She then deleted the post and continued blasting fellow musicians over the social network. Lady Gaga just happens to be her latest victim.