Awww! Photos Of TV Stars & Puppy Dogs

The stars came out to support the Much Love Animal Rescue group for a fundraiser in Hollywood on Saturday. See who turned up for their furry friends!
Much Love Animal Rescue is a profit, no-kill organization dedicated to reducing overpopulation, abuse and neglect of domestic animals. Since 2000, the group has successfully placed over 2,000 animals in loving homes.
Who didn't show up?
Paris Hilton
, who is famous for her chihuahua Tinkerbell or
George Clooney
, who had a pot bellied pig named Max for a pet.
- Click pic for next page -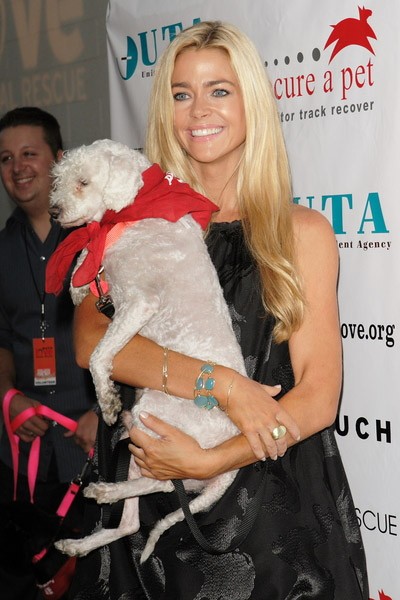 Image © Tina Gill / PR Photos