Awkward Extra From Rebecca Black's 'Friday' Makes Music Video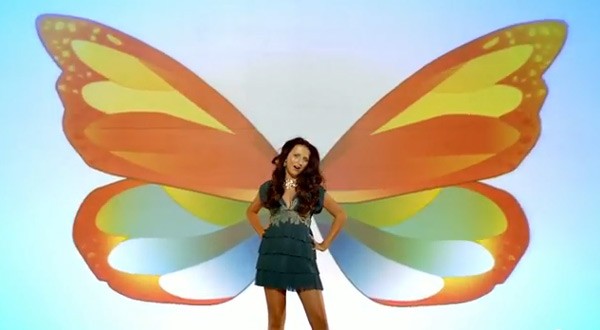 The girl dancing awkwardly from Rebecca Black's Friday music video has started her own music career. Benni Cinkle, who can be spotted next to Rebecca while she sits on the top of the back seat of a car, has released a music video and created a website. 
Embracing her odd source of fame, Benni owns the website http://www.thatgirlinpink.org/, where she raises money for charities that prevent bullying, teen pregnancy, and suicide, among others. It is now a non-profit organization "dedicated to raising awareness, involvement, and donations for causes that affect kids."
Perhaps not the best music out there, but the message is good - at least Benni is trying to do something with her fame! What do you think?