Avril Lavigne Releases 'Goodbye Lullaby'

Global superstar Avril Lavigne releases her critically acclaimed fourth studio album, Goodbye Lullaby, today, Tuesday, March 8; and it's available now at retail and digital outlets nationwide.
The first single "What The Hell" is currently on MTV Hits, #5 on VH1's Top 20 Countdown, on Fuse Top 20 Countdown, ranked in the Top 40 with video airplay in heavy rotation at MTV, and is a Top 10 most viewed video on Vevo.
What the critics are saying about Goodbye Lullaby:
"…restore[s] Avril to her rightful place ahead of Katy Perry and Ke$ha…" –Entertainment Weekly
"…an especially sturdy radio-pop record whose catchy tunes come in different flavors." –Rolling Stone
"…reclaiming the genre's leading-lady spot…" – US Weekly
"…the songstress' most intimate and soul-baring set to date." - Billboard
Lavigne has just returned from a promotional tour in more than 5 countries for Goodbye Lullaby and is set to assault the domestic television and radio airwaves!  Fans can tune in to see her perform on the Today Show, Tuesday, March 8; The View on Wednesday, March 9; The Tonight Show with Jay Leno on Monday, March 14; Jimmy Kimmel Live on Tuesday, March 15; Chelsea Lately on Monday, March 21.
On Wednesday, March 9, New York's Z100 presents Avril Lavigne live at the P.C. Richard & Son Theater for iHeartRadio Live. Avril's showcase set will be streamed live on Z100.com starting at 5pm ET on March 9.
Avril Lavigne has made an indelible mark on the music community, selling more than 30 million albums worldwide, 8 Grammy nominations and the winner of 7 Canadian Juno Awards. She burst onto the music scene in 2002 with the critically acclaimed Let Go featured the smash singles "Sk8r Boi" and "Complicated." Her 2004 release, Under My Skin, debuted at #1 on the Billboard charts, as did her third album, The Best Damn Thing, which produced the irrepressible #1 single "Girlfriend" and logging more than 130 million views on YouTube!  Lavigne also wrote the song "Alice" for Tim Burton's critically acclaimed Disney Film "Alice in Wonderland." Outside the recording studio, Lavigne is continuously adding pieces to her lifestyle apparel brand, Abbey Dawn, has released two fragrances, Black Star and Forbidden Rose, and recently launched The Avril Lavigne Foundation to raise awareness and support children and youth who are seriously ill or have a disability.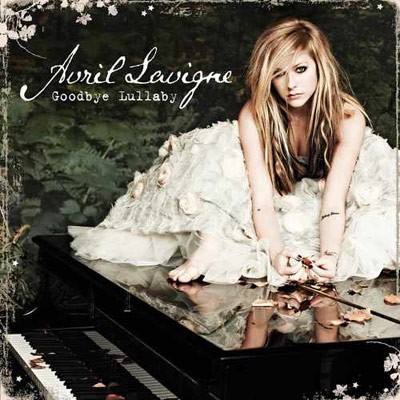 Click for more great Avril Lavigne pictures: