Avril Lavigne Donates Instruments To UCLA Children's Hospital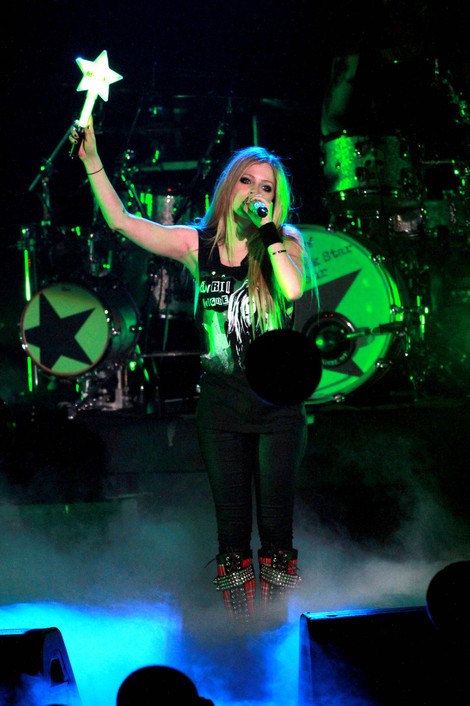 Pop star Avril Lavigne has donated instruments to a children's hospital in Los Angeles following a visit to the facility in April.

The Sk8er Boi hit-maker visited Mattel Children's Hospital at UCLA and toured the wards meeting with sick children before putting on an impromptu performance with them.

She returned last week and brought some musical cheer by presenting the youngsters with instruments to learn while they recover.

The star and her musician pal Evan Taubenfeld helped teach their young protégés the basics, with Lavigne taking to Twitter to write, "EvanT giving impromptu guitar lesson (at) UCLA Health Mattel Children's! We just donated instruments 2 them!

"THANK YOU EvanT for helping The Avril Foundation donate instruments (at) UCLA Health Mattel Children's!"