Autopsy Results: James Gandolfini Died Of Natural Causes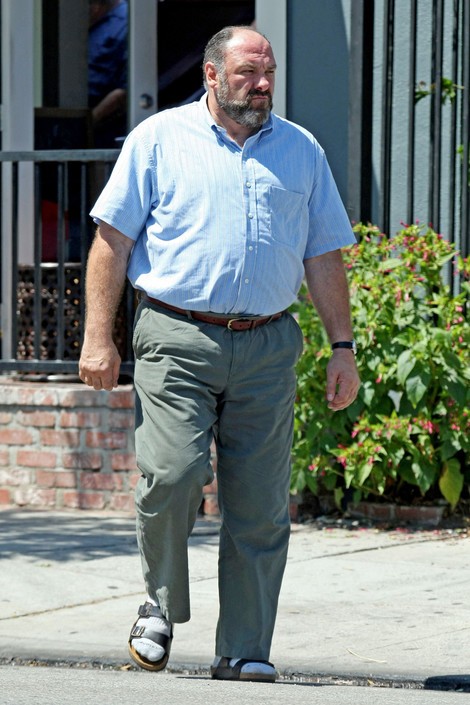 The results of Friday morning's autopsy on actor James Gandolfini have been released, confirming that The Sopranos star died of natural causes, specifically of cardiac arrest.

Gandolfini died on Wednesday night during a family vacation in Rome, Italy. The star suffered a massive heart attack and was taken to the hospital, where doctors desperately tried to revive him for 40 minutes before pronouncing him dead.

The results of Gandolfini's autopsy were shared with the public by the late star's friend Michael Kobold, who read a statement from relatives during a press conference.

"James came here on a vacation with his family... he had a wonderful day," Kobold said. "He visited The Vatican and had dinner at the hotel with his son awaiting the arrival of his sister. Today we received the results of the autopsy, which stated he died of a heart attack, of natural causes. The autopsy further states that nothing else was found in his system.

"We are all devastated by this loss. James was a devoted husband, a loving father of two children, a brother and cousin you could always count on. We thank you for the privacy you have afforded us during this difficult time."

The family is reportedly working with the Italian government to expedite the process of getting the actor's body back to the U.S., which can take over a week.

Kobold also cleared up media reports that Gandolfini, who has had alcohol and cocaine-related issues in the past, was drinking heavily during dinner that night.

"The pina coladas were virgin... they were drunk by his (13-year-old) son.

"You guys know Jim, it's not his drink of choice," Kobold added. "He doesn't drink pina coladas. It was natural causes. There was no foul play, no substance abuse. None of that...

"He was happy, he was healthy. Everything was going great."

The funeral for the star is tentatively planned for late next week in New York City.