Autobirds & Deceptihogs Heading To App Stores In Rovio And Hasbro's Latest Mashup, 'Angry Birds Transformers'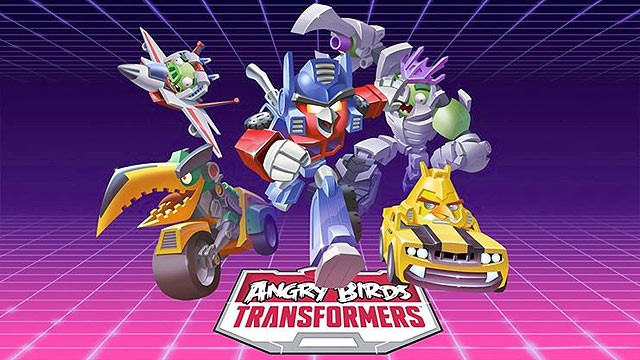 Rovio Entertainment, creators of hit mobile phone and tablet game Angry Birds, has teamed up with Rhode Island-based toy company Hasbro to bring a new Transformers version of the hit app across multiple platforms.

Angry Birds Transformers is set to bring "Birds disguised as robots in disguise" to app stores later this year, a mashup that follows the success of the Angry Birds Star Wars and the [highly underrated] Angry Birds Rio games.

"We're really excited to combine the iconic Transformers universe with the quirky world of Angry Birds," Rovio's Chief Marketing Officer Blanca Juti said in a press release. "This mash-up is going to appeal to both those who grew up with the brand in the 80's, as well as fans of the brand today. People are going to love it!"

The collaboration will also see the Angry Birds Transformers brought to life through Rovio's innovative Telepods, which gives players the ability to collect character birds and put them in the game via a portal.

"Angry Birds Transformers provides fans worldwide with a fun, new story and characters and innovative ways, like our Telepods platform, for consumers to engage with the brand," Hasbro's John Frascotti said in the release.

"We've collaborated with Rovio to create opportunities for kids and families to experience Autobirds and Deceptihogs across multiple formats and entertainment platforms for a completely immersive branded experience."

The two companies have an exclusive deal together, so look for more collaborations in the future.