Australian Supercar Driver Pulls Out Of An Amazing 360 Spin-Out Unscathed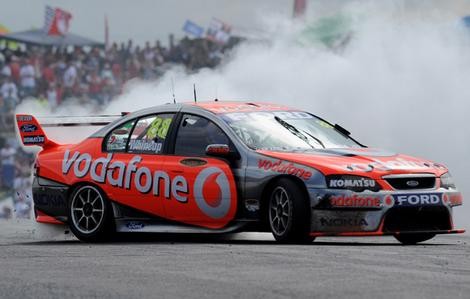 Race car drivers are trained to handle high adrenaline situations. They are careening around tracks at high speed, in vehicles that are powered by rapid,repeated explosions under high temperature and pressure. All sorts of things can go wrong at any minute - collisions, driver errors, or in this case, catastrophic brake lock-up.
Australian V8 supercar driver Jamie Whincup almost suffered what could have been a life-ending accident in 2012. Misjudging the distance between him and the car ahead, Whincup was forced to rapidly slam on the brakes around a hairpin turn, locking them up. Whincup was thrown into a full 360 spin. 
The kicker? Whincup not only recovered from the spinout like a boss, but he finished the race... in first. Watch the video below to see how Whincup spins out and recovers, all while barely breaking a sweat.