Australian Actress Abbie Cornish Shows Off Some Skin At 'Seven Psychopaths' Premiere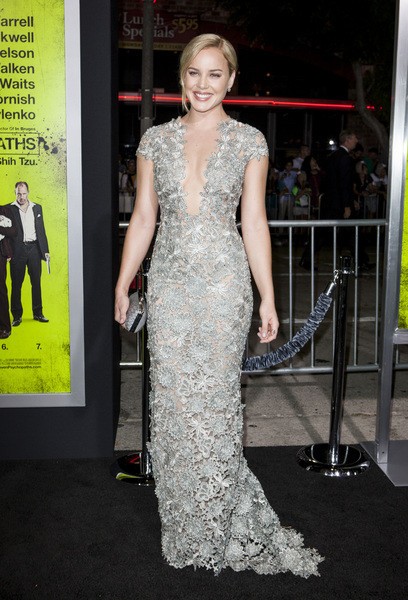 You may not know Australian actress Abbie Cornish - but you will soon. She played the lead in Madonna's "W.E." and has appeared in the films "Limitless," "Sucker Punch" and "Stop-Loss."
Abbie attended the "Seven Psycopaths" premiere in Los Angeles on Monday wearing a low-cut silver lace gown. Va va voom!
The film centers on three friends (Colin Farrell, Christopher Walken, and Sam Rockwell) who anger a violent L.A. gangster (Woody Harrelson) by kidnapping his prized pet shih tzu. The movie hits theaters on Oct. 12.
Abbie stars in several more upcoming films, including HBO's "The Girl" and the 2013 "Robocop" remake.
See more photos of Abbie...