Aussie Actress Teresa Palmer Wears An Eye-Popping Sheer Black Dress At 'Twilight' Premiere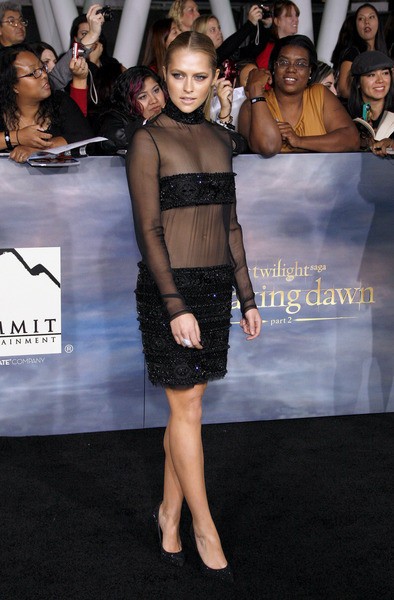 Australian actress Teresa Palmer turned heads at the "The Twilight Saga: Breaking Dawn - Part 2" world premiere in Los Angeles on Monday night.
The actress wore a barely there shee black dress that showed off her abs and back.
Palmer has appeared in the films "The Grudge 2," "December Boys," "Kids in America" and "I Am Number Four."
Palmer stars in the upcoming horror comedy "Warm Bodies" about a tormented zombie (Nicholas Hoult) who is profoundly transformed after entering into an unusual relationship with the daughter of a military leader charged with killing him.
See more photos of Teresa...