August Can Be A Viable Movie Month Despite Its Reputation

While Hollywood has staked out late May, June and July as prime summer movie territory, August has gotten lost in the shuffle. August isn't as big of a dump month as September or January, but you usually don't find studios queuing up to put their surefire tent pole smashes there.
With summer winding down, younger audiences are turning their attentions back to school, families are getting in one final vacation, and cooler weather in some regions are all valid reasons why studios feel like box office for their mega-budgeted pictures would be affected by an August release.
Which leaves the month as the refuge for troubled blockbusters like "
G.I. Joe: The Rise of Cobra
", adult-skewing films, low-budget comedies and other risky, challenging fare like the upcoming "
District 9
," which is shaping up to be a potential August surprise, both critically and commercially (read our review
HERE!
).
If that film takes off, it would be the latest in a series of films that have proven that August can be a viable movie month despite its reputation.
Check out 5 films that have beat the odds (all numbers from Box Office Mojo):
The final chapter in the Matt Damon spy saga had the benefit of a built-in audience eager to see the conclusion of Jason Bourne's globetrotting saga.
The first two films were released in June and July, respectively, but Universal knew that with the two prior films having been huge blockbusters, there was little risk in opening the film in August. Its $69 million opening weekend is tops for all August releases.
Of course it helped that "Ultimatum" is the rare summer action film with brains as well as brawn, making it a perfect late-summer treat.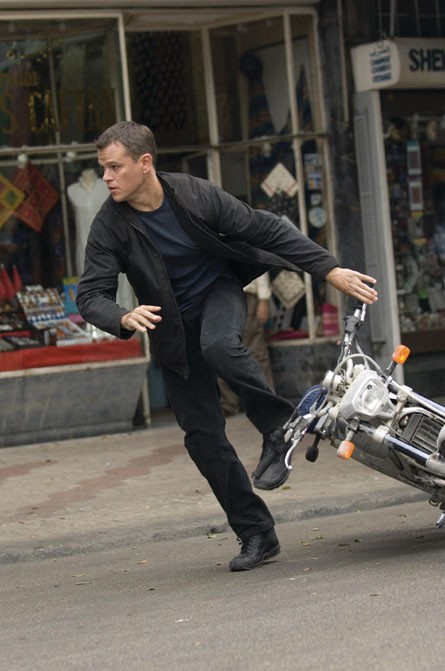 Image © Universal Studios
Horror movies usually don't fare well outside of the fall, and both the "
Friday the 13th
" and "
A Nightmare on Elm Street
" franchises had seen better days leading up to this release.
But the dream matchup of two fright film icons proved hard for people to resist, as this became the fourth-highest grossing horror movie of all time, opening with $36 million and building from there.
Now, this film was probably powered more by nostalgia than quality (there's no way Freddy could hang with Jason), but it did open the door for "
Halloween
" to also succeed in the summer.
No one was expecting much from
M. Night Shyamalan
's little thriller. After all, his prior movie, the little-seen "
Wide Awake
," made less than $300,000.
Spurred by a powerful marketing campaign and buzz around the film's twisty finale, "Sense" became a surprise blockbuster. It was powered greatly by word of mouth, as the film's $26.2 million opening weekend only represented 9% of its final gross.
Three years later, Shyamalan's "
Signs
" opened with a $60 million weekend in August, but that proved to be a lesser film and the start of the director's creative downfall.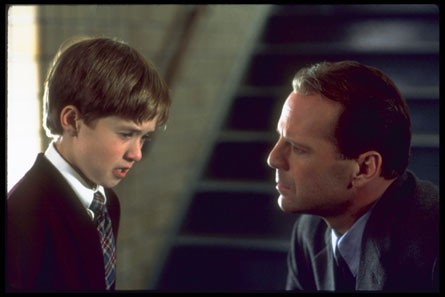 Image © Buena Vista Home Entertainment, Inc. and Spyglass Entertainment Group, LP.
One of the earliest August hits, this remake of the TV show rode the popularity of star
Harrison Ford
to big numbers (six weeks at No. 1) and critical acclaim (seven Oscar nominations).
The movie did have a built-in audience thanks to older audiences who remembered the show, but at the time, Ford was one of the most bankable stars around, which means viewers of all ages flocked to find out who the one-armed man was.
This movie also turned
Tommy Lee Jones
into a star, thanks to his Oscar-winning performance as the U.S. Marshal hot on Ford's tail.
For a stretch,
Will Ferrell
was about a sure thing as there was in Hollywood, and he proved it by opening his NASCAR flick to the tune of $47 million, practically unheard of for a comedy.
This just happens to be one of Ferrell's best pictures, the perfect mix of the absurd goofiness that has become his stock-in-trade. Ferrell hasn't come close to reaching these numbers since.
August has been good to comedy, with "
Superbad
," "
The 40-Year-Old Virgin
" and "
Tropic Thunder
" all doing big business as well.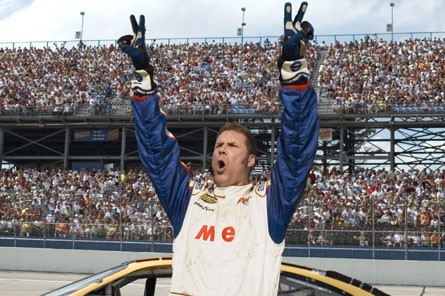 Image © Sony Pictures. All rights reserved
Story by
Elliott Smith
Starpulse contributing writer