Audrina Patridge Promotes Bongo In A Short, Sexy Santa Outfit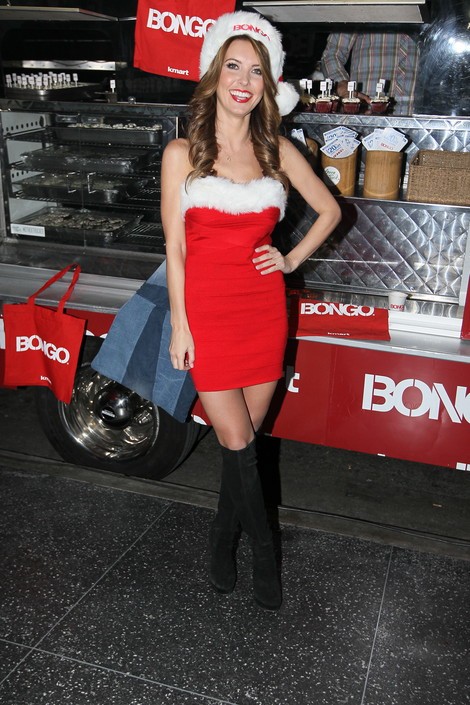 Reality TV star Audrina Patridge dressed up as a sexy Santa for a Bongo promotion in Los Angeles yesterday. She wore a strapless red dress with black knee high boots, a Santa hat, and a black leather jacket.
Director Sofia Coppola is reportedly planning to make a movie about the young burglars who raided Audrina's and other celebs' Hollywood homes. Stars such as Paris Hilton, Lindsay Lohan and Orlando Bloom were also burglarized in 2008 and 2009.
In October, the leader of the "bling ring" was sentenced to four years behind bars.