Audrina Patridge Parties In A Vintage Gold Dress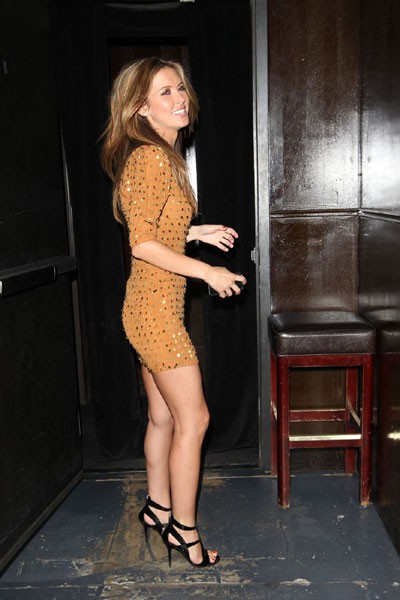 Glistening in gold, Audrina Patridge enjoyed a night out at Hollywood's The Room club yesterday. The former "The Hills" star, who revealed her dress was a vintage piece, was shooting scenes for her new reality venture.
It's no wonder she has great legs - she toned them while on "Dancing With The Stars!"
Audrina's upcoming VH1 reality will follow her as she sets her sights on her acting career. It will also feature her family as they "navigate through celebrity and Hollywood."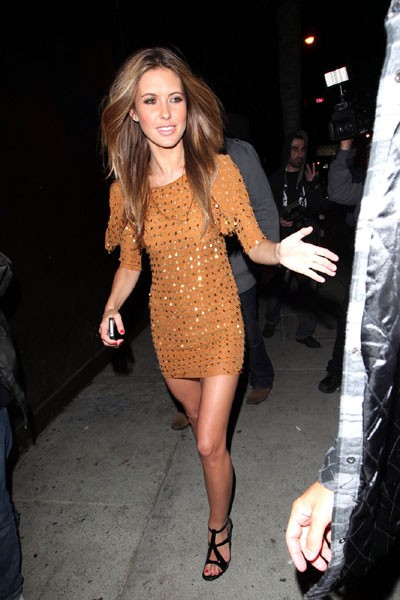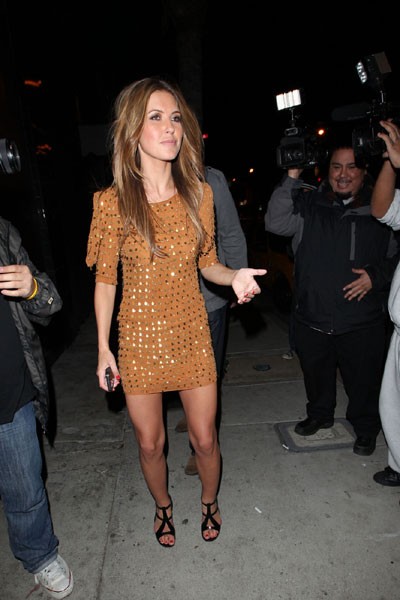 Click for more great Audrina Patridge pictures: