Audrina Patridge Celebrates Her 26th Birthday With A Bikini Pool Party At Wet Republic In Las Vegas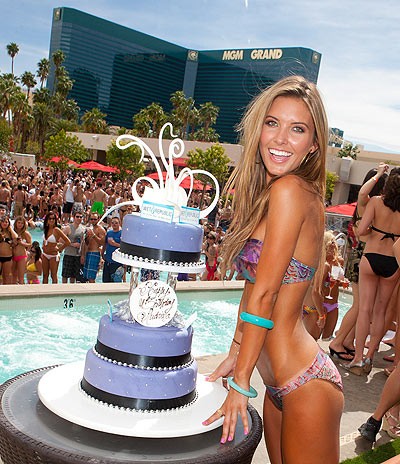 Saturday afternoon, Audrina Patridge, star of her self-titled VH1 reality series 'Audrina,' reveled with bikini-clad partygoers as she celebrated her 26th birthday at Wet Republic at MGM Grand.

The sun kissed hottie along with 15 of her closest friends, including brother Mark Patridge (in photos with Audrina), arrived at the Vegas pool party destination at 2:30 p.m. With no video crew present to follow their every move, the energetic siblings showed up excited and ready to kick off the birthday festivities as they took a break from filming their new show.

After being escorted to their lush bungalow, the group settled in and immediately ordered a round of drinks and food to get the party started. With the temperatures hitting a high of 90 degrees in Las Vegas, Audrina swapped out her dress and slipped into her pool attire. The bronzed beauty quickly became the center of attention when she stepped out in her bikini showing off her svelte figure as many fans gazed over at her exclusive bungalow to get a glimpse of the beautiful brunette. She even hopped in one of the private pools in an attempt to cool off.

Later in the day, the gorgeous cocktail servers of Wet Republic surprised Audrina when they presented her with a three-tier purple and silver birthday cake while the packed house wished her a "Happy Birthday." Smiling from ear-to-ear, and her hands in the air, the young Hollywood star looked thrilled to celebrate turning a year older as she continued the partying with her entourage. However, the real surprise came much later in the afternoon when ex-boyfriend Corey Bohan showed up to join her around 5 p.m. Recently rumored to be back with the professional BMX rider, the pair was spotted getting cozy and looking affectionate towards one another as they spent the rest of the day swimming and sipping on Wet Republic's signature cocktails.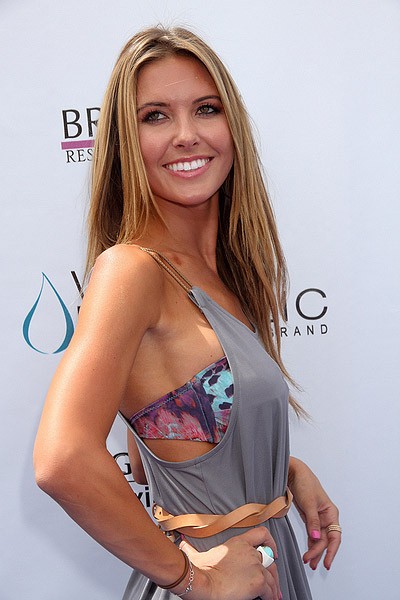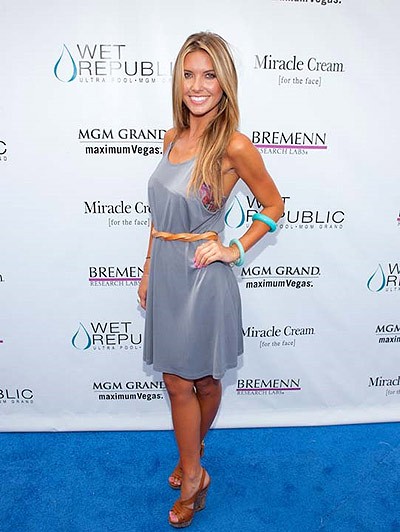 Check out more sizzling pics of Audrina in her bikini on page 2!