Audrina Patridge Celebrated Her 25th Birthday In Las Vegas In A Little Black Sun Dress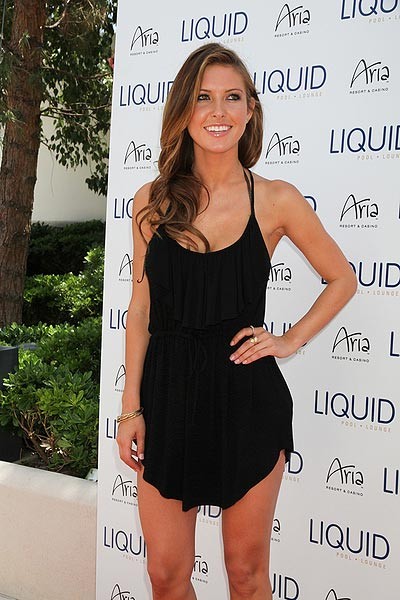 Audrina Patridge spent the day at the Liquid Pool in Las Vegas on Saturday celebrating her 25th birthday.

Each week it seems these theme pools host some sort of event with a pseudo-celeb in tow. Two weeks ago it was Audrina's "Hills" costar Kristin Cavallari who hosted a party at the Liquid Pool; and earlier in April Heidi Montag used the opportunity to show off all her new "enhancements" at the MGM Grand's Wet Republic pool. In fact, former "Girls Next Door" star Holly Madison practically shows up to every event in Vegas - pool or not!

Speaking of Audrina and Kristin, Last month the two spent the day shopping together, putting their long storied feud to rest.

Audrina's former "Hills" costar Spencer Pratt recently used his Twitter account to bash Audrina's plastic surgery - which is ironic, considering his wife Heidi Montag recently said she plans to make her already ginormous breasts even bigger.

Speaking of Heidi's recent plastic surgery, Audrina told People.com, "I haven't seen how she looks, so it's hard for me to comment on it, but these are her decisions, and as long as Heidi is happy, that's all that matters. I think it's a case of, 'To each their own', but ten procedures in one day is a little much."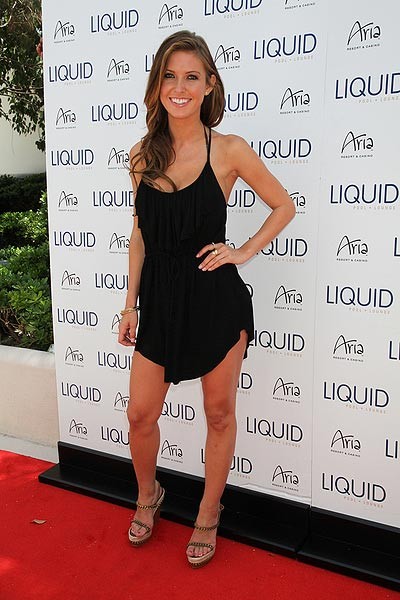 ^ click for next image ^
Click the pics for larger images:
- Click here for more Audrina Patridge pictures! -