Audiences Offered New Way To Buy Products They See On TV & Film With Launch Of 'Starstyle'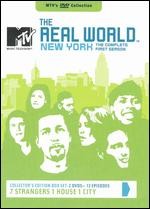 Want to dress like your favorite
American Idol
? Love that couch you see on "
The Real World
?" Forging partnerships with major Hollywood studios, networks and production companies, as well as prominent costume and set designers, New York-based Entertainment Media Works LLC today announced the launch of StarStyle (www.StarStyle.com), a groundbreaking "supersite" allowing viewers to identify and purchase the apparel, furnishings, gadgets and music featured in their favorite TV shows and films.
The privately capitalized venture, which is building the premier destination website to sell products seen and discovered via myriad entertainment platforms - from traditional media to the Web and mobile devices - aims to be the most comprehensive in a nascent field. To date it has signed deals with such content partners as Sony, Warner Bros., ABC, Procter & Gamble, TeleVest, Bunim-Murray Productions, FremantleMedia and 19 TV Ltd. Through these relationships and others, StarStyle will launch with such popular series as "American Idol," "What I Like About You" and, imminently with the debut of their new seasons, "Real World Key West" and "The Simple Life." StarStyle's trove also holds popular daytime dramas including "As the World Turns," "Guiding Light" and "The Young and the Restless."
The website also benefits from its parent company's retail affiliate program, the broadest in the business. Among others, partners include Apple iTunes, Nieman Marcus, Nordstrom, Macy's, Bluefly, Zappos, Steve Madden, American Eagle Outfitters, Bombay Co., Brooks Brothers, Gap, Old Navy, Best Buy, Barnes and Nobles, and Thomas Pink. Through these relationships, StarStyle gives consumers multiple e-tail options for buying products, while offering the most products per show, seeking to fulfill its role as their "all-access friend on the set."
"For consumers StarStyle is like a department store for their favorite TV shows and films, but without having to leave the house," explains Entertainment Media Works Chairman Jim Rosenfield, a 40-year entertainment and media veteran who formerly served as president of CBS. "It's a one-stop shop for those who not only appreciate having knowledgeable access to the fashion of their favorite stars, but having the most popular shows and the best products under one electronic roof."
"StarStyle has the critical mass to change how consumers fundamentally think about buying products," says company CEO Ashley Heather. "We provide the crucial missing link from consumers being aware and interested in a product they see in the media to actually being able to identify and buy it."
Welcoming audiences onto the set to cherry-pick their favorite merchandise, with proprietary technology that can personalize recommendations, StarStyle also serves fan communities by offering the inside scoop from the entertainment and fashion industries' most eminent stylists, fashion designers and set decorators, eschewing second-hand information from outsiders.
On its homepage, visitors can quickly search by show, product category or brand to begin shopping. For a television show, for example, they can choose a certain character and see every associated product, narrowing their search by product category, brand or episode. Desired products can then be purchased via direct links to e-commerce sites. Visitors can take unique, 360-degree set tours that not only give them a bird's-eye view, but let them click on visible products to identify and purchase. In its community section, The Salon, visitors can read up on the latest fashion news & trends, tips & tricks, fashion reviews, red-carpet attire, fashion shows and, of course, style faux pas to avoid. There's also podcasts featuring in-depth interviews with entertainment fashion and design experts such as Kara Saun, "Project Runway" runner-up and costume designer for "What I Like About You."
While giving fans a centralized website to satiate their desire to emulate the characters and actors they appreciate most, StarStyle offers distinct benefits for the entertainment and advertising industry as well. Studios and other content creators/distributors stand to strengthen bonds with viewers through highly desired merchandise, an aggregated fan community and fresh promotional opportunities, while better serving the needs of sponsors, reducing production costs and reaping new licensing revenue. Advertisers benefit from an organic environment for reaching consumers, a way to know that their products are being used by stylists and set designers, and the opportunity for viewers to buy previously unidentified brands and link them viscerally with the experience of their favorite TV show or movie.
With deep expertise in traditional media, new media and retail, the StarStyle management team includes Jim Rosenfield (Chairman), whose 40 years of senior management in entertainment and media includes a role as president of CBS Television Network; Ashley Heather (CEO), a new media expert who served as founder & CEO of MusiKube/411Song.com, where he created relationships with Microsoft, Intel, major music labels like EMI and Sony BMG, and music retailers like Virgin Megastores; Lincoln Brown (Founder & President), who founded Best Homes Holdings, Hartley Brown Ventures; as well as a dedicated team with expertise in interactive technology, music, television and branding.
StarStyle's advisory board draws from some of the most knowledgeable experts in entertainment, media and retail: among them, James Kimsey, founding chief executive officer of AOL; Marvin Traub, former chairman of Bloomingdale's; Rupert Perry, former chairman of EMI; Tony Thomopoulos, former president of ABC Broadcast Group; Vince Thompson, a vice president for AOL in the sales and marketing arenas; Bob Schwartz, an e-commerce pioneer who served as president of USsearch.com and founder/GM of Nordstrom.com; and Larry Winokur, founder and co-CEO of B|W|R Public Relations.
"Developing unique and exclusive merchandise is imperative if a retailer is going to differentiate itself from its competitors," stated Marvin Traub, widely known as "The Godfather of Retail." "I have always been a believer that the marriage of entertainment and retail will ultimately come to fruition. Entertainment Media Works is providing one of the 21st century's answers to this marriage becoming a reality."