Aubrey Plaza Sizzles In The August GQ, Talks 'Hands-On' Experience In 'The To Do List'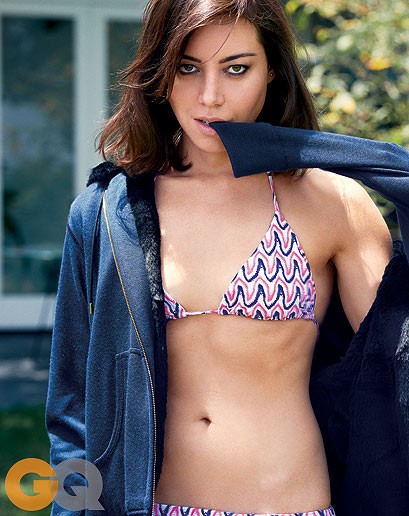 Aubrey Plaza plays an teen outcast who spends the summer before going off to college trying to lose her virginity in her latest film, The To Do List.

The 29-year-old (yes, she's 29 passing for 18) recently stripped down to a bikini for the August issue of GQ magazine, in which she discusses one particular scene from the film, which is set in the mid-90s, that involves her and her hand as she begins preparing for her sexual conquest.
Consider the film to be in the same vein as American Pie, only the genders are reversed and instead of a pie, Aubrey's character, Brandy Klark, has more of a hands-on training experience.
"I liked angrily masturbating," she says. "I say my own name, which you kind of think could be hot in a way, but it doesn't come off that way. I'm like, 'C'mon, Brandy. You got this, Brandy.'

"But I have two hands up my vagina and I'm just staring, and I'm wearing a Hillary Clinton T-shirt."
See the sexy behind-the-scenes video from Aubrey's GQ shoot on the next page