Aubrey Plaza Expected Her Hand To 'Slowly Go Out Of Frame' During Self-Love Scene In 'The To Do List'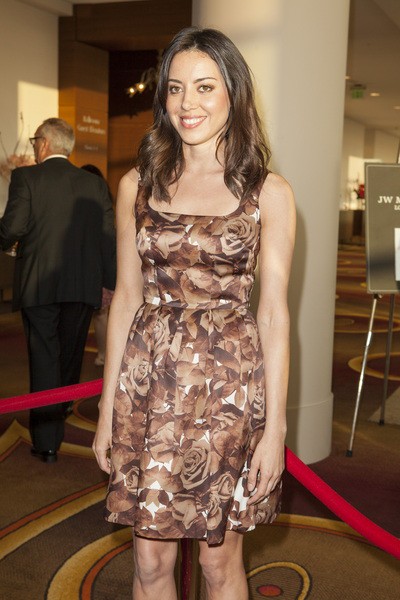 Parks and Recreation star Aubrey Plaza promoted her new film, The To-Do List, on Conan O'Brien's TBS show Tuesday night, revealing that the raunchy comedy called for an interesting scene involving a solo sex act.

Plaza plays an outcast high school senior who makes a checklist of activities she wants to accomplish before heading off to college, one of those being losing her virginity.

After reading the script the actress had an idea of how a scene calling for her to masturbate would be filmed, but when it came time to film, things were a bit different than she imagined.

"I read it on the page and it said Brandy (her character) masturbates, and in my head I envisioned a nice scene where you just see my hand slowly go out of frame," she said. "That's what I thought I was going into.

"But then when I showed up, the camera was mounted on the ceiling, I was in my underwear and a Clinton tee shirt, and there were a bunch of old men smoking. You know, the crew guys!"

Aubrey later told the host that "The To-Do List" wasn't the original title of the film.

"The original name was 'The Hand Job,'" she said. "That's the movie I signed up for."

The stars says she's "a little disappointed" that the title was changed, but the producers had a very good reason.

"Even in preproduction they couldn't secure location for us to shoot in because people thought we were shooting a porn so we couldn't even get a school cafeteria to let us do it there," she said.