Aubrey O'Day Caught In Bar Shooting Christmas Eve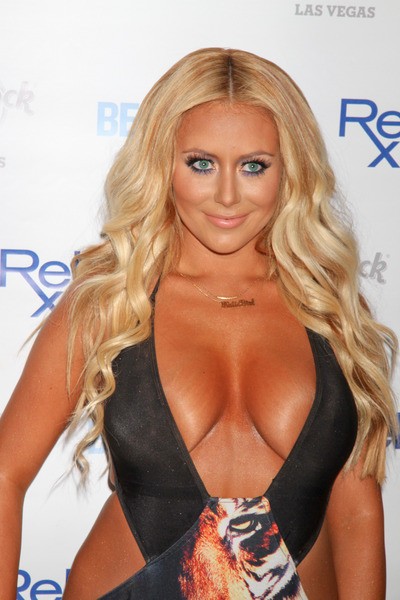 Former Danity Kane singer Aubrey O'Day was caught up in a shoot-out at a Washington bar on Christmas Eve. 
The star was out with friends when shots rang out inside Bellevue's Munchbar. 
Police are now on the hunt for 19-year-old Ja'mari Alexander Alan Jones, who is accused of shooting and killing a patron and injuring another man in the fracas. 
Recounting the drama on Twitter.com, O'Day reveals, "We had to duck on the floor. Security pulled us out." 
She adds, "(I have) never been in a situation like that. Everyone was screaming on the floor. We had to crawl out the kitchen... People got shot. 
"(It was) so sad and scary. They really need to tighten up gun control." 
O'Day was reportedly celebrating with members of the Seattle Seahawks football team, hours after their victory against the San Francisco 49ers.