At Last! 'The Avengers' Hits Blu-ray, DVD & More Sept. 25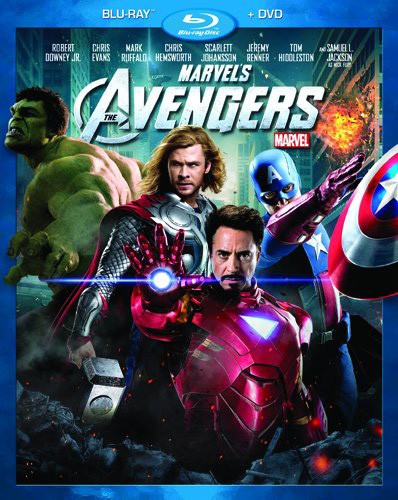 "The Avengers," which has made a staggering $1.4 billion at the worldwide box office, arrives on Blu-ray 3D, Blu-ray, DVD, digital and on-demand Sept. 25, 2012.
The number-three grossing film of all time (behind James Cameron's "Titanic" and "Avatar"), stars Robert Downey Jr. as Iron Man, Chris Hemsworth as Thor, Jeremy Renner as Hawkeye, Mark Ruffalo as the Hulk, Chris Evans as Captain America and Scarlett Johansson as Black Widow.
Taking center stage is Nick Fury (played once again by the note-perfect Samuel L. Jackson), leader of the peacekeeping agency known as S.H.I.E.L.D. Fury, along with former Russian spy Black Widow, recruits a super team to combat Thor's ever-deceptive brother Loki (Tom Hiddleston) after he brainwashes ace archer Hawkeye while stealing a cosmic cube from an underground base.
The heroes must learn to work together alongside outlaw scientist Bruce Banner, who can track down the artifact's gamma signals when he's not hulking out into a giant green monster.
Extras include a gag reel, behind-the-scenes look at the visual effects, deleted scenes and more!
In related news, director Joss Whedon is behind a new ABC pilot for Marvel's fictional espionage and secret military law-enforcement agency, S.H.I.E.L.D. If the pilot is picked up the series could air next year.