Assassin's Creed Ezio Trilogy Coming to PlayStation 3 in November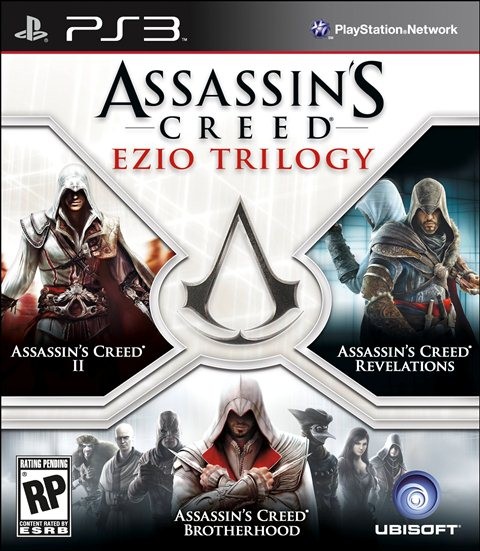 For newbies who are going to be digging into Assassin's Creed 3 pretty soon, the game's publisher Ubisoft announced that all of the previous games starring the character Ezio Auditore de Firenze will be available in one package on November 13 for only $39.99.
The Assassin's Creed Ezio trilogy will only be available for PlayStation 3 and will include Assassin's Creed II with downloadable content, Assassin's Creed Brotherhood and Assassin's Creed Revelations—all on one Blu-Ray disc.
According to Ubisoft, "The Assassin's Creed Ezio Trilogy gives gamers an opportunity to venture into the life of Ezio Auditore de Firenze – an Assassin driven by vengeance. Spanning three different periods of his life, the Assassin's Creed Ezio Trilogy will see Ezio rise from an apprentice Assassin to building a brotherhood that will aide his war against the Templars and finally his journey to reveal the truth of the Assassin order."
Assassin's Creed III, the latest in the franchise, launches October 30. Anyone who picks it up for the PlayStation 3 will also receive four exclusive single player missions.
For more information, please visit http://assassinscreed.com.