'Ask Starpulse' Answers Your Burning Questions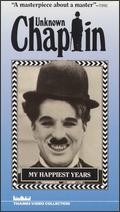 1) Starpulse user Babyumyum asks:
"I like Charles Chaplin. How many silent films did he make and why only one talkie?"
Chaplin made his first film,
Making a Living
, in 1914. That same year, he made 34 more films. According to the British Film Institute, he appeared in 81 films, which includes bit parts and shorts. But research is still being conducted by experts and fans that search for sightings of the actor in old footage.
In
Modern Times
(1936), he included dialogue for the first time, but it was not a full-length "talkie" and is considered to be the last great silent film. According to Dear Old Hollywood, Chaplin was hesitant to make the transition to talkies because his Tramp character was popular for pantomime. Chaplin felt if the Tramp were to talk he would become just another ordinary comedian.
Chaplin starred in and directed
The Great Dictator
(1940), in which all his characters spoke. It is considered his first talkie. Other talkies include
A King In New York
(1957), and
A Countess From Hong Kong
(1967), starring
Sophia Loren
and
Marlon Brando
.
2) User Matilda wants to know:
"I have been a huge fan of Manfred Mann, and I was wondering if you have any more information on him?"
Manfred Mann, born Manfred Lubowitz, is a South African-born keyboardist. He formed an R&B band called Manfred Mann that only played pop to get on the charts. In the 1960s, the group ranked among the most adept British Invasion acts in both styles. Despite Mann's oft-proclaimed preferences for serious explorations of jazz, blues, and progressive music, it's his pop/rock recordings that hold up best and for which he'll be remembered most.
Before gaining fame, Mann performed at dances and local coffee bars in Johannesburg as a teenager and studied classical music at Witwatersrand University. He moved to England in 1961, making his living as a jazz pianist and teacher and writing articles under the name Manfred Manne, the surname derived from drummer Shelly Manne. He later dropped the "e" and used "Manfred Mann" as his performing name.
For more info, see his biography
here
.
Have a question for the experts at Starpulse? Go
HERE
.