'Ask Elizabeth': Jessie Spano's Self-esteem Guide For Teens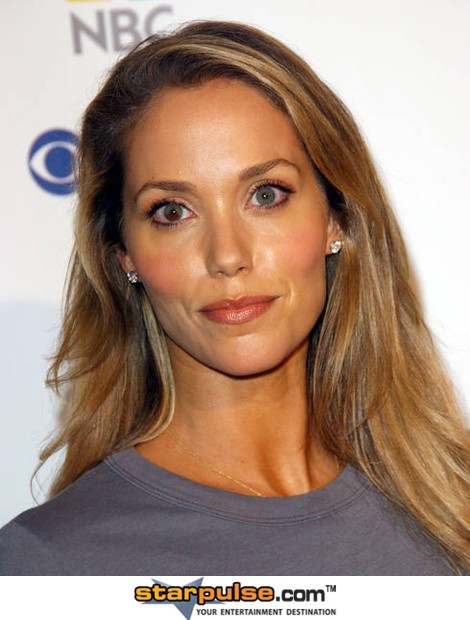 Elizabeth Berkley was on the "Today" show this morning to promote her recently penned book "Ask Elizabeth," which in conjunction with its namesake website, attempts to dispense advice to teen girls.  Berkley, or for those that grew up in the 90's, Jessie Spano, is best known for her role as the brainy feminazi pushing her ideals and agenda to the masses at Bayside High in the beloved classic show "Saved by the Bell." 
Jessie Spano's main missions in life revolved around being admitted to fictional Stanford parody, Stansbury College, and keeping "macho pig," A.C. Slater, played by hunky side of beef hottie, Mario Lopez, in check.  Other than a minor meltdown whilst singing "I'm So Excited" due to a severe caffeine pill overdose, Jessie maintained a squeaky clean image.  It was this good girl persona that made Elizabeth Berkley, a/k/a Jessie Spano's, next high profile gig all the more deliciously salacious. 
From strip malls to stripper poles, Berkley made the anything but smooth transition from mallrat teenager to topless Vegas dancer in the awesomely bad cult film "Showgirls."  This movie showcased an almost never clothed Elizabeth sleeping her way to the top of a high profile peep show. 
Now, the same girl that propagated values-free, lustful, lascivious, social climbing, status oriented, and illicit behavior to the populous wants to be in charge of advising fragile and impressionable young teens.  With a gem like "Showgirls" out there to demonstrate to young ladies how to be comfortable with their bodies, i.e. dancing topless for hundreds of ogling men, and how to be in charge of their sexual destinies, i.e. sleeping with one's boss in order to get promoted, one would be hard pressed to think of an individual more appropriate than Elizabeth Berkley to lead the teen self-esteem revolution.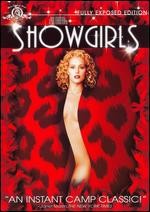 Berkley's website, www.ask-elizabeth.com, encourages girls to "…share your special gifts that make you who you are."  Elizabeth has definitely shared at least two of her gifts with the world and it certainly won't be forgotten.  With her book and website, "Ask Elizabeth," she shares yet another gift - the gift of wisdom.  When an interviewer from RadarOnline.com queried what advice she would give to girls confronted with negative body image when looking in the mirror she responded, "One of my favorite tools is 'flip it.'  'Flip it' can become your new favorite mantra when you are having one of those mean thoughts."  Wise words, Elizabeth.  Wise words indeed.
In the interview with RadarOnline.com, Berkley later went on to stress the importance of having supportive parents in developing confidence and self-worth as a teen adding, "I am grateful that both of my parents always took my dreams seriously and I got so much confidence from pursuing the things I loved."   So we all have Ma and Pa Berkley to thank for the theatrical masterpiece and pillar of morality that is "Showgirls."  After all, Elizabeth Berkley's character, Nomi Malone, clearly embodied a significant amount of self-esteem in that film right?  No doubt the result of supportive parenting.
Elizabeth, thank you for sharing your gifts with the world and for selflessly guiding the youth of America in the war against negative body image.  In addition, thank you to Elizabeth's parents for supporting her in her pursuit to create meaningful films, such as "Showgirls," which have had an influential and lasting effect on today's youth.  You must be so proud.  Keep up the good work, gang!