Ashton Kutcher: Some Of My Films 'Suck Donkey'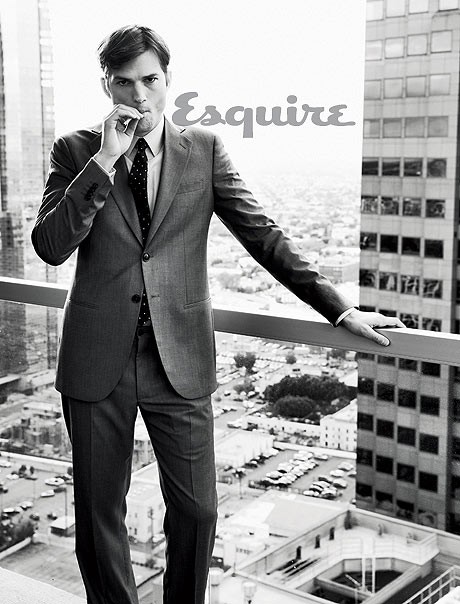 Ashton Kutcher, who stars as Apple founder Steve Jobs in the upcoming biopic jOBS, talks about his new film and the highs and lows of his acting career in the March issue of Esquire magazine.

"I know exactly what films I've done that f***ing suck donkey," he says. "And I know the ones that are good, that people like. And I know it not because of the box office, because the box office is not going to tell you the truth.

"I know it because I have friends that don't hold back. They don't depend on me for money or employment. They're just friends. Friends tell the truth," he adds. "My big thing is, Fail fast. If you're going to f**k up, get it over with."

The 35-year-old Two And A Half Men star -- one of his successes -- also discusses the influence the late computer innovator had on his own life.

"Jobs was an extraordinary guy, but a very ordinary guy in many ways," Kutcher says. "There was a speech that I found where he said, 'So when you grow up, if you spend your life trying not to bounce into walls, just inheriting what you get, you gotta know your life can be a lot broader than that. Once you realize one simple thing: Everything around you that you call life was made by people who are no smarter than you. And you can change it. You can influence it. You can build your own things that other people can use.'

"And I heard that and I knew exactly what the niche for making that movie was, what the social need for making the movie was. For people seeking purpose. I remember growing up and looking at the world and going, Okay, how do I live in this? Instead of How do I create it? How do I build it? How do I make something? And the empowerment of these ideas, I think they make an important story."

Read Ashton's full interview in the March issue of Esquire magazine, on newsstands February 19; and at Esquire.com.