Ashton Kutcher: 'My Wife Is A Genetic Freak'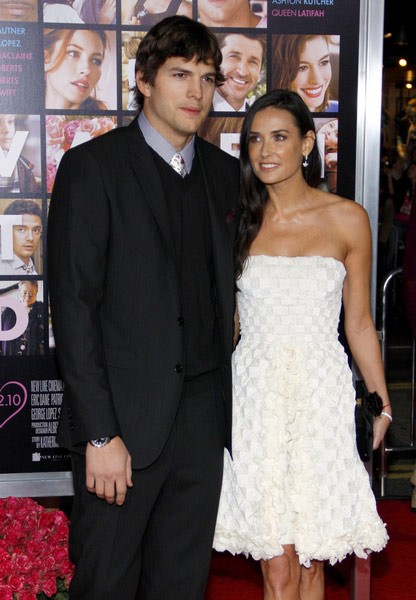 Ashton Kutcher has no concerns about conceiving a child with his 47-year-old wife Demi Moore - because she's a "genetic freak."

The couple is still unsure about bringing up a baby - but Kutcher admits the timing is perfect because Moore's three daughters are all independent and he would have time to be a doting dad.

And he insists the fact Moore would be a mature mum is not something that would make the pair think twice about having a kid together.

In a new TV interview, which will air on news show Nightline on Thursday, the actor says, "I think my wife is a genetic freak... I'm not worried."

Kutcher also admits he likes suddenly having more time to himself now he no longer has to drive his stepdaughters to school.

He adds, "There is something attractive about our third girl gaining some independence. I get to walk the dogs in the morning because she can drive herself to school now. There is a level of independence that we've never had since our relationship started, and an ability to spend time together doing things that we might want to take advantage of. Because in our relationship we've always had kids.

"We get to do a lot of things now... There is something very attractive about what we can do in the world and for the world, given that responsibility in a different place."
Click for more great Demi Moore pictures: