Ashton Kutcher Is The Highest Paid Actor On Television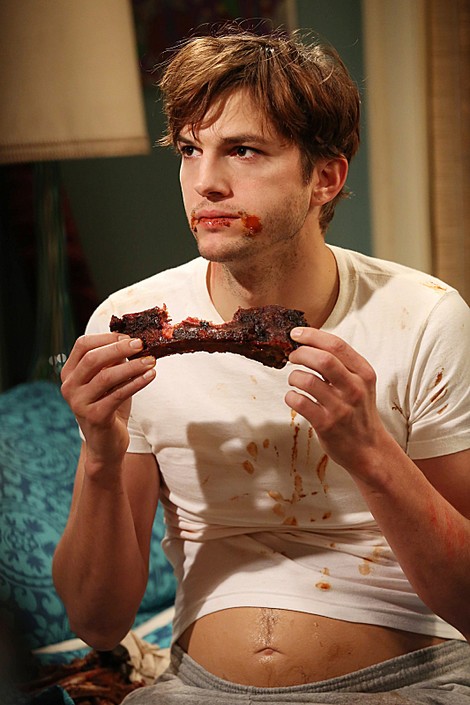 His new movie "Jobs" may have left critics unimpressed, but Ashton Kutcher is laughing all the way to the bank. Why? He's the higest paid actor on television.
Kutcher joined "Two and a Half Men" after Charlie Sheen left in 2011. He makes a whopping $750,000 per episode, earning him the title of the highest paid comedy actor on TV, according to TV Guide.
To put that into perspective, Kutcher earns about $34,000 a minute (based on the 22 typical minutes of a sitcom), points out Vanity Fair. However, that's still less than Sheen's $1.2 million per episode at the height of his time on the show.
"NCIS" star Mark Harmon is the highest paid actor on a drama series, earning $525,000 per episode. Kutcher's and Harmon's shows both air on CBS, so that seems like the network to work for!
The highest paid late-night host is Jon Stewart of "The Daily Show." He earns $25-30 million per year. And the highest paid reality star is "Howard Stern," who's currently a judge on "America's Got Talent."
Earlier this month, Forbes magazine listed the highest-earning TV personalities of 2013. Their top 10:

Simon Cowell and Howard Stern
Glenn Beck
Oprah Winfrey
Dr. Phil McGraw
Rush Limbaugh
Donald Trump
Ryan Seacrest
Ellen DeGeneres
Judge Judy Sheindlin