Ashton Kutcher Goes To Great Lengths To Keep The Romance Alive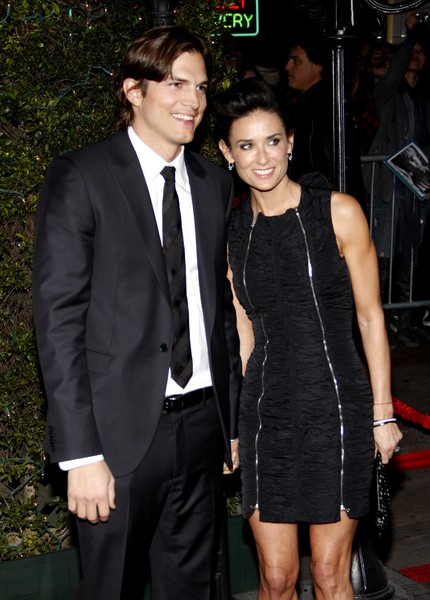 Ashton Kutcher once flew half way around the world just so he could spend one hour with his wife Demi Moore, but he insists the romantic gesture "was worth it."
 
The actor, who wed Moore in 2005, admits he has gone to great lengths to prove his devotion to the actress, although even the "simplest, easiest" thoughts can keep a romance alive.
 
He tells Britain's OK! TV host Matt Johnson, "It was worth it. I just think that sometimes romance is only doing something that's a little bit uncomfortable.
 
"Romance can be the simplest, easiest thing, but it's really just about doing something that's uncomfortable for you. So if you don't know how to cook and you cook for someone, you're willing to make that fool out of yourself, that can be a very romantic thing. If you normally don't take the time to do something and you do one day... it doesn't always have to be something grand."
Ashton currently stars in "No Strings Attached" opposite Natalie Portman. Lifelong friends Adam (Kutcher) and Emma (Portman) attempt to avoid falling in love after falling into each other's beds in this comedy exploring the complexities and quirks of having friends with benefits.
Click for more great Demi Moore pictures: