Ashley Tisdale Struggled During Topless Maxim Shoot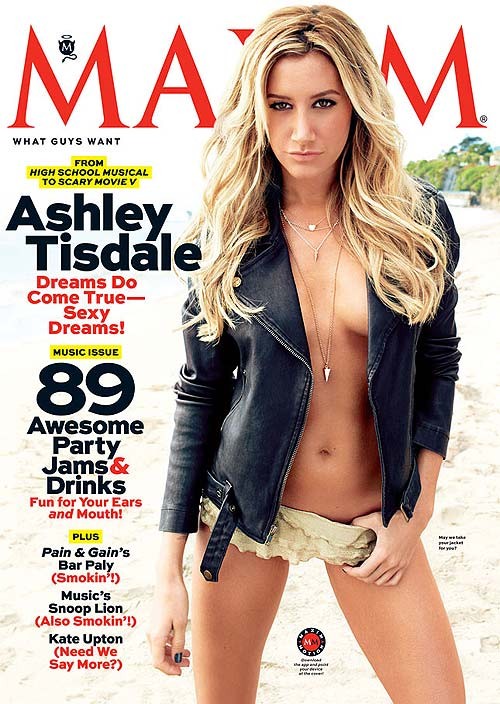 Ashley Tisdale had some trouble with her chest for the May issue of Maxim magazine. No, the Scary Movie 5 star didn't have a problem showing it off in the new issue -- it was the bronchitis she was suffering from that made the shoot a bit uncomfortable.

"It was freezing. It was not really that fun. I was in Malibu (California), in the wintertime, with nothing on. I was sick with bronchitis. Like, on antibiotics," she tells People.com.

Ashley, who wears only a leather jacket and bikini bottom in one shot and a skimpy tank top revealing lots of side-boob in another, says despite her illness she did enjoy the shoot a little bit.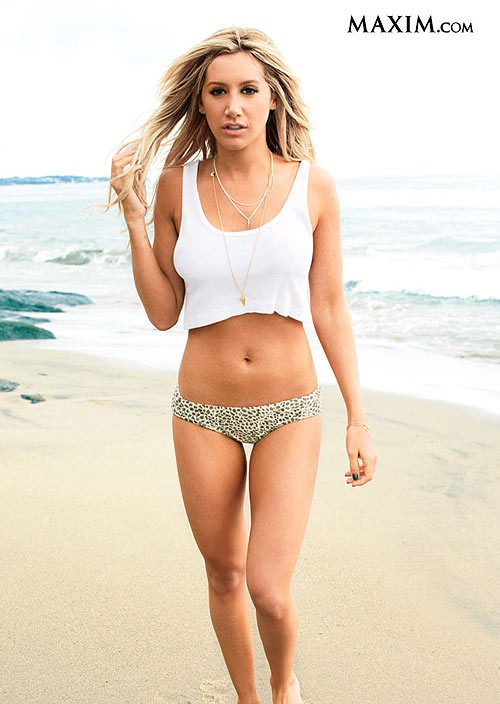 "I was freezing, but I had so much fun doing it," she says. "In those moments, the adrenaline pops in, and you're like, 'Whooo!'"

While the High School Musical star has no problems with magazine photo shoots, she tells Maxim that she's starting to rethink the photos she posts to her Instagram page.

"Once I Instagrammed a picture of me waking up, and the next day this older gentleman came to my parents' house saying he wasn't going to leave till he saw me," she explains. "I was like, maybe I shouldn't have taken a picture of me in bed?"

Check out Ashley's full shoot at Maxim.com.