Ashley Tisdale Shows Off Her 'Fabulous' Figure After Yoga Class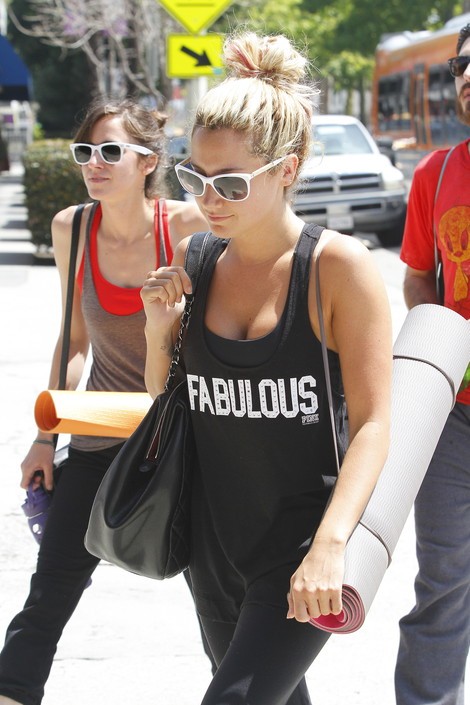 We know Ashley Tisdale has a fabulous figure. She doesn't need to say it on her clothing! The actress carried a Chanel bag and a yog mat after leaving an exercise class with her friends in Studio City, Calif., yesterday.
It's not an uncommon sight to catch celebrities in Los Angeles in work-out gear.  Miley Cyrus regularly attends Pilates class and even new mom Hilary Duff has been exercising to get her pre-baby body back.
It takes a lot of work for these stars to look as good as they do.
Tisdale is currently working on the comedy pilot "Under Construction" for ABC about a woman who moves back home while her dad renovates her home.
See more photos of Ashley...