Ashley Tisdale Shows Lots Of Skin In The May Maxim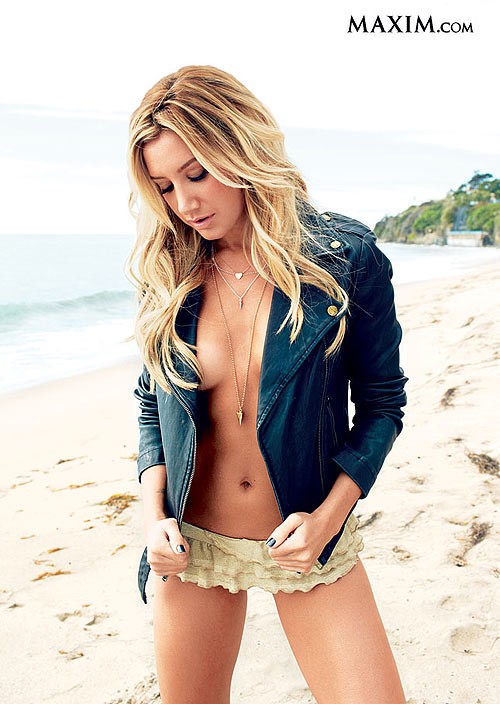 Ashley Tisdale flaunts her sexy bod on the pages of the May issue of Maxim magazine, getting very racy in some shots and leaving little to the imagination.

The High School Musical star is 27-years-old now and hits the big screen later this week in Scary Movie 5, which also stars Lindsay Lohan.

"I think Lindsay's great!" she said. "There were so many cameos, and that's what I love about these movies. They'd write a scene, then look for cameos, and they'd just pop in and do it. It was, like, Whoa, Mike Tyson's here, and that wasn't even planned!"