Ashley Poole Redefines Herself After Dream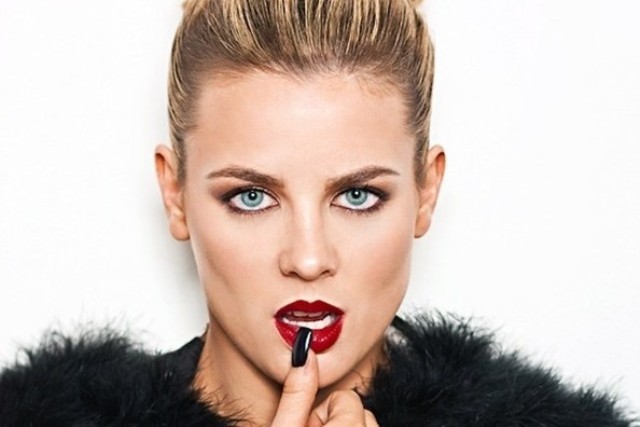 Being an artist is a continual journey, not a destination. Just ask Ashley Poole, who rose to fame young as part of the girl group Dream, and is now redefining her career as a solo act. Ashley recently sat down with BFTV to chart her trip from aspiring singer, to finding the spotlight, and stepping out on her own.
"When I first made that decision [to pursue music], I was a little kid, I didn't know anything," she reflected. "I was young, I was singing in my small hometown and I had this talent that everybody saw. I really only saw one goal for myself my entire life. The decision was just innate. I've never really wanted to do anything else."
In 1998, Ashley became one of the founding members of Dream, and found herself thrust into the music scene at just 15 when the group's popularity exploded two years later. "Everything happened for me so young, I don't think I really knew what was going on," she continued. "When I realized that not only is this something that I love, but I can also make it a profession, that probably happened when our first single hit. That was when I was like, this is not only something that I can enjoy doing. This is something that is doing big things and changing people. It was bigger than me."
But Dream's success was ultimately short-lived. While their first album scored in 2001, they struggled only two years later, with their image radically changed and their second album repeatedly postponed. They were eventually released by their label in mid-2003, leading to the group's disbandment.
According to Ashley, it took her "a lot of time" to find her direction afterward. "I grew up in a really, really amazing family, and I honestly didn't have a whole lot of heartbreak going on. The first heartbreak I've ever truly had was when the girls decided to quit the group, I was the only one that still wanted to continue. There was no friendship, there was no nothing. It totally broke my heart and broke me. My whole identity was in it.
"I just dove into music," she continued, "and continued to try on many different hats and find that thing that was growing in me. The purity of it. That drove me."
And Ashley Poole, the member of Dream is "totally different" from Ashley Poole, the solo performer. "there's good and bad in both," she explained. "In a group, your identity kind of really becomes [a] character. You've got the pretty one, and the tomboy one, and then the sexy dancing one, the one that's the singer. I was the tomboy. I was the girl next door. My identity couldn't really grow in that.
"There's still a lot of it that still carries on, but with my being solo, one of the great things,was really figuring out who I am. I can really spread my wings. As a solo artist, I've always been a hundred percent real. I put it all out there. The difference is now I'm not afraid to embrace the things that I really want."
She's already released her first single, "If It Feels Right," and is now at work on building an introductory solo album, with hopefully a tour to follow. This time around, Ashley wants to do things her own way, and that includes setting her own standards. "This time around, I don't think I'm so much focused on the fame," she told us. "I'm more focused on being an authentic artist. I really, truly believe in something in myself. Now how big does that go and how much do I expect? In a way I do kind of expect a lot, but at the same time I'm happy with whatever the outcome is, because I'm doing me."
"I just want my fans and people to know," she continued, "I've had a lot of people asking me about who's writing it. And I'm so thrilled about this question because I can say it's all me. So you're getting Ashley. There's nobody behind me saying this is how it should be. Every choice is mine." Hopefully, the second part of her journey will find success like the first.
(c)2013 Brittany Frederick. Appears at Starpulse with permission. All rights reserved. No reproduction permitted. Visit my official website and follow me on Twitter at @tvbrittanyf.